FACC National Network
18 FACC Chapters & Associates - 4,000 Members Nationwide
The French-American Chamber of Commerce is the most important private organization of its kind. For more than a century, the FACC has actively promoted strong economic and commercial relations between the United States and France and helped its broad and diverse network of member companies to develop their business on both sides of the Atlantic Ocean.
The FACC boasts 18 Chapters in all major U.S. cities, including Boston, Chicago, Dallas, New York, San Francisco, Seattle and Washington, DC. The FACCSF staff welcomes the opportunity to facilitate targeted connections between member companies in San Francisco and the staff of other Chambers.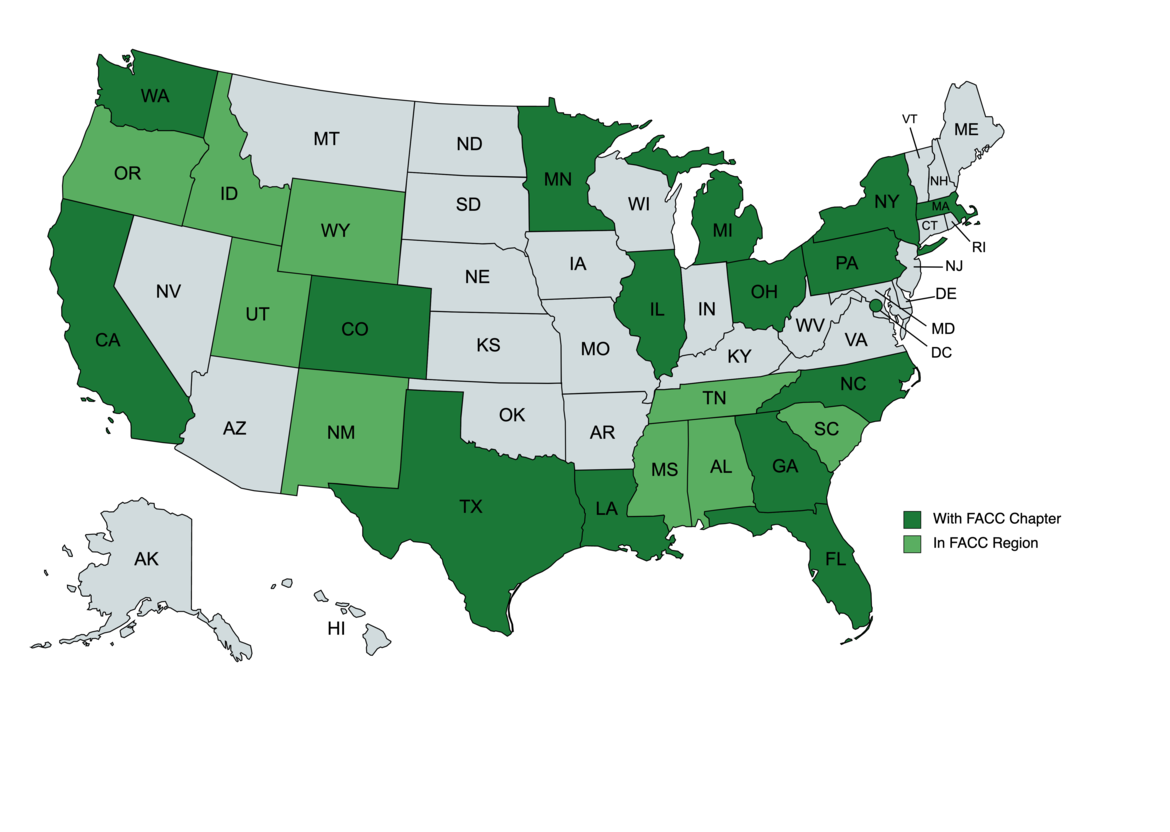 CALIFORNIA

FLORIDA


ILLINOIS


LOUISIANA


MICHIGAN

MINNESOTA

NEW ENGLAND


NEW YORK

NORTH CAROLINA


NORTHERN OHIO


PACIFIC NORTHWEST

(Idaho, Oregon, Washington)


PENNSYLVANIA


ROCKY MOUNTAIN REGION

(Colorado, New Mexico, Utah, Wyoming)


SOUTHEAST REGION

(Georgia, Alabama, South Carolina, Tennessee, Mississipi)


TEXAS


WASHINGTON DC.