Settlement Support
Useful contacts
FACCSF has a long experience in supporting businesses at every stage. Thanks to our high quality network, we provide our members with the right contacts for their business development needs.
As a member, we will help you meet and get advice from local experts such as:
Lawyers
CPA's
Marketing, communication, advertising and PR professionals
Translators and Interpretors
CEO's
Serial Entrepreneurs
VC's
Have a look at our Professional Services Directory here.
For more information and to schedule an appointment with the team, please contact us.
----------------
If you are an American company wishing to further your business objectives in France you can visit the following FACCSF partners websites:
----------------
>> Looking for mailbox services, workstations and office spaces in San Francisco ? Discover the FACCSF Business Center HERE.
Business center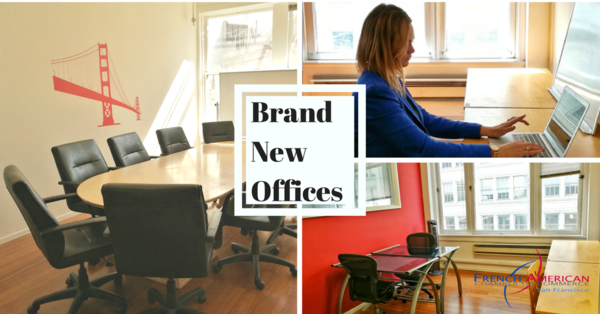 To support your company's settlement FACCSF offers 3 simple and flexible solutions:
1/ Mailbox and/or phone hosting
$80/month (posting expenses included)
2/ Room rentals
From $1,500 to $2,500/month
3/ Meeting room
$100/day
3/ Workstation available in January
$600/month
If you're interested in one or several business services, please contact us.
>> Seeking expert advices to set up your business in the Bay Area ? Find out how we can help you HERE.