Training
Business booster
Learn to start and grow your business!
The Business Booster is a 7 year-old program. Each booster is composed of essential workshops that provide keys to jumpstart or grow a business.
This program is a great opportunity to join a network of high-level experts
The goal is to discover and understand the challenges of the American market through targeted meetings with experts of relevant industries.
Tailor-made: we can organize up to 8 workshops in a week or less depending on your availability and needs.
Testimonials
"The FACCSF Business Booster was a very useful experience for Carbon Bee. This program allowed us to understand better the US market and get key information regarding our AgTech project on plant health monitoring. It was of great help to adapt our positioning strategy, and evaluate the overall cost and potential pitfalls of such operation. All the FACCSF team showed great support during our whole stay regarding accomodation, as well as business meetings organization."
Colin Chaballier, Carbon Bee
"Thank you again for a great edition, the program is really very interesting with real content and efficient speakers that master and share their experience. This is very valuable. I will recommend the program in the future."
Philippe Nicolas, Scality

"The FACCSF Business Booster is a unique opportunity to work with outstanding experts on every aspect of a compagny's development in the US. As an entrepreneur I receive extremely useful feedback on various business issues such as the company's presentation or the financial and legal aspects, which leads to a better understanding of the US market, and therefore to a better management. Thanks a lot for organizing the business booster!"
Edouard Haag, co-founder, Kubosphere
"It is only when I started the Business Booster first meeting that I realized how valuable this program is. I have found highly skilled people that helped me to cover all the dimensions of my business. I am feeling much more prepared than ever before. For anyone who wants to start business in the Californian market, this program is the definite way to success".
John Gabaix, VP Business development, Equinoa
"When I started the business booster program, I was a young entrepreneur dealing with my startup, an organic cosmetics company. My business plan was almost finalized but at the same time I wasn't ready to be in front of a panel of experts. After 8 weeks of one-on-one support in communication, marketing, legal, finance and business development I learned to be challenged by professionals. The program offered me the chance to enlarge my network of entrepreneurs and potential investors and sharpened my approach to building value in my business. Thank you to the remarkable team of the FACCSF".
Karine J. Wittmer, CEO, Kael Cosmetics
Discover the programs of our previous Business Booster sessions
2015 (Fall)
2015 (Spring)
Interested in participating as an expert speaker or as an entrepreneur?
Contact us to have more information
Meet the Expert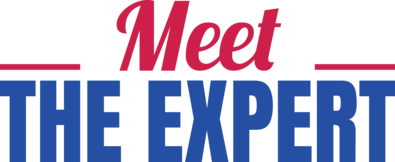 Twice a month, the FACCSF hosts a session with its expert members.
Come learn and network at the French-American Chamber of Commerce. Our experts engage in thorough discussions and activities on a variety of subjects and projects.
What? What? Recruitment, taxes, intercultural business, funding, coaching, Marketing, PR, Sales and many more topics... One session, one theme!
Who? One expert & up to 12 participants
How? Our expert will tell you all about the theme of the day and will save some time for questions.
When? Twice a month, from 8:30 AM to 10:30 AM or from 5:30 PM to 7:30 PM
Why? Come learn and network!
Cost? FACCSF members: FREE / Non-members: $35
Register online on each event's page (see our events calendar).
As a Corporate member (all membership levels except for the Individual level), you have the opportunity to organize a Meet the Expert session on a specific subject with us!
Don't hesitate to contact us at info(@)faccsf.com