In partnership with other European Chambers, come and mingle with European entrepreneurs and professionals involved in cross-border business!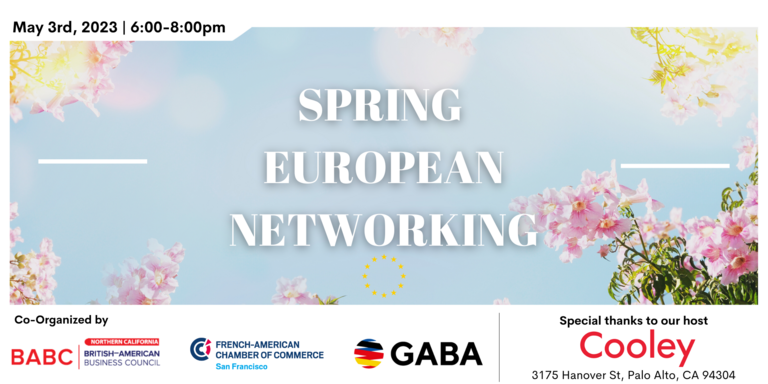 In celebration of Europe Day (May 9th), the British American Business Council Northern California, French American Chamber of Commerce San Francisco and German American Business Association, in cooperation with other European Chambers of Commerce, invite you to join us for another wonderful European Networking Evening.

Come and mingle with entrepreneurs and a range of professionals involved in cross-border business in a relaxed and European atmosphere!

This event attracts many international business professionals from different European countries. Members of the partnering organizations and their guests have priority access to tickets for this event.