A full program of 10 online workshops - October 2020 Free - Upon application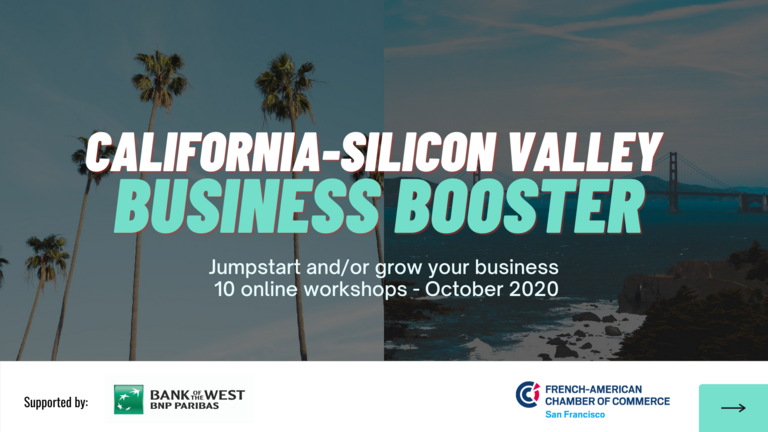 Everything you need to know in 10 free online workshops:
Legal, immigration, Taxes, Banking System, Pitch, VCs, market strategy...
---------------------------------------
This program is made for:
Companies planning to start operations in the U.S.
U.S. based company seeking to accelerate in Silicon Valley and/or the Bay Area
You will be able to:
Discover and understand the challenges of the U.S. / Californian market through targeted online work sessions with experts from relevant industries.
Prepare and start the launch of your business in the Bay Area
Develop your professional network in the Bay Area
Price:
FREE upon application
Discover your program! Week 1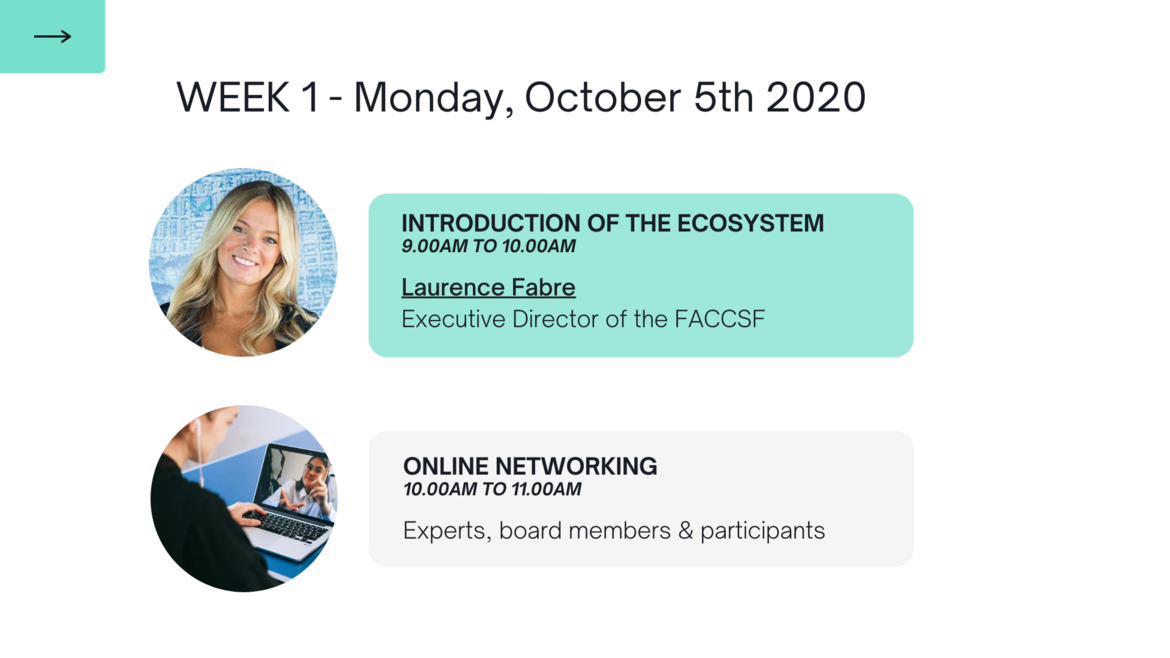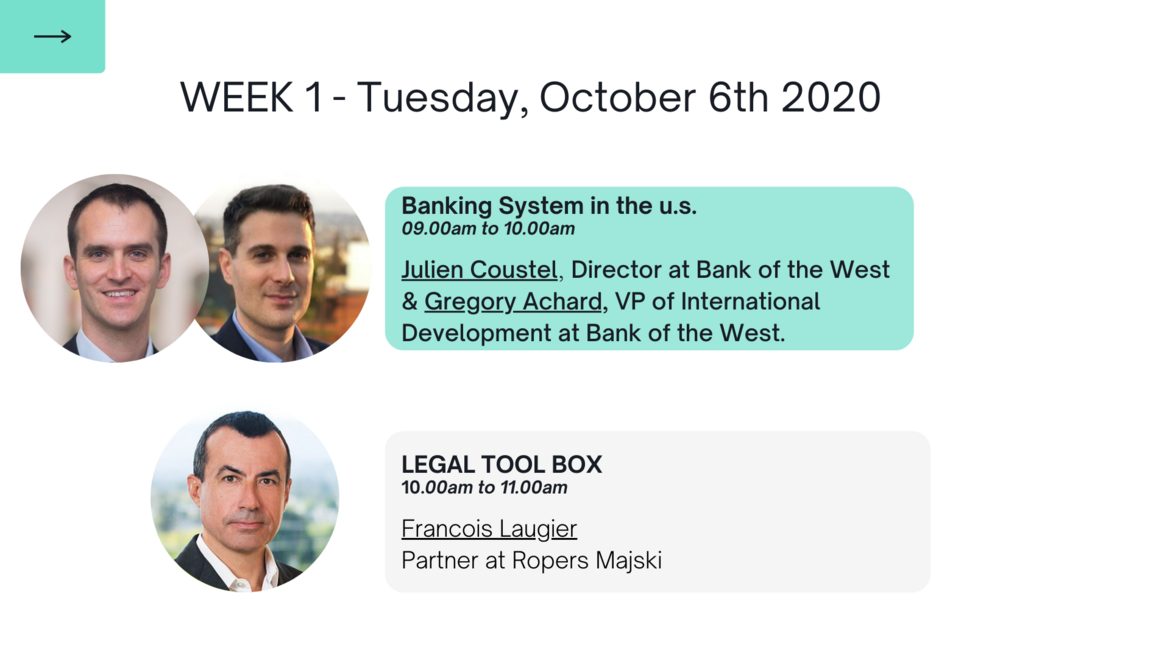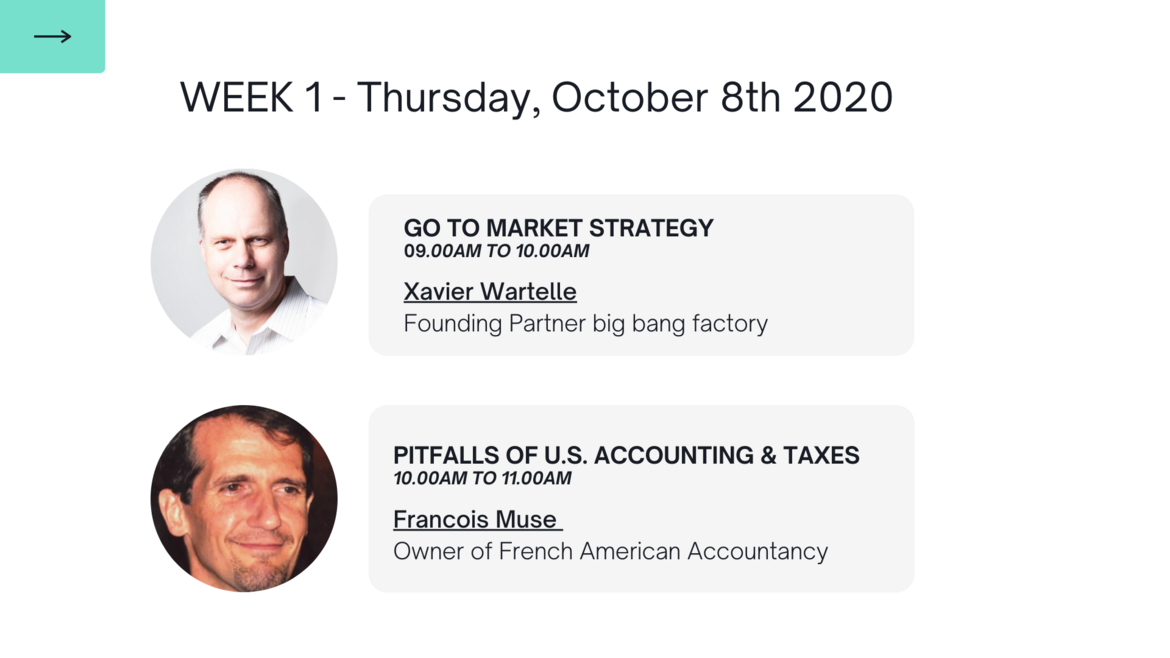 Discover your program, week 2!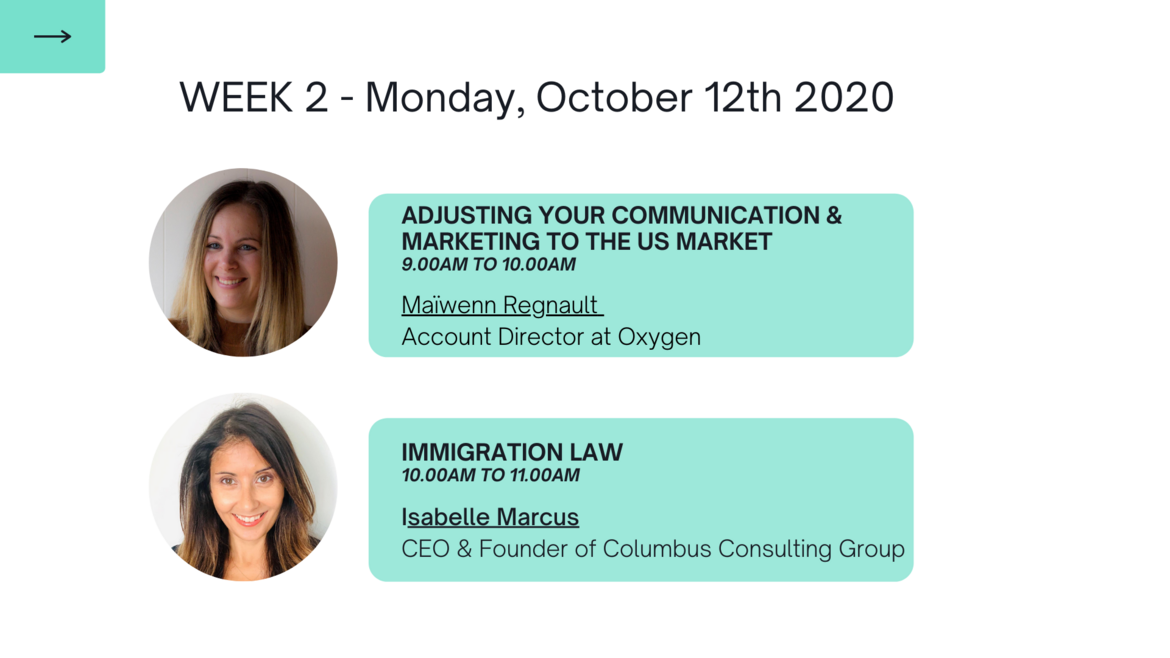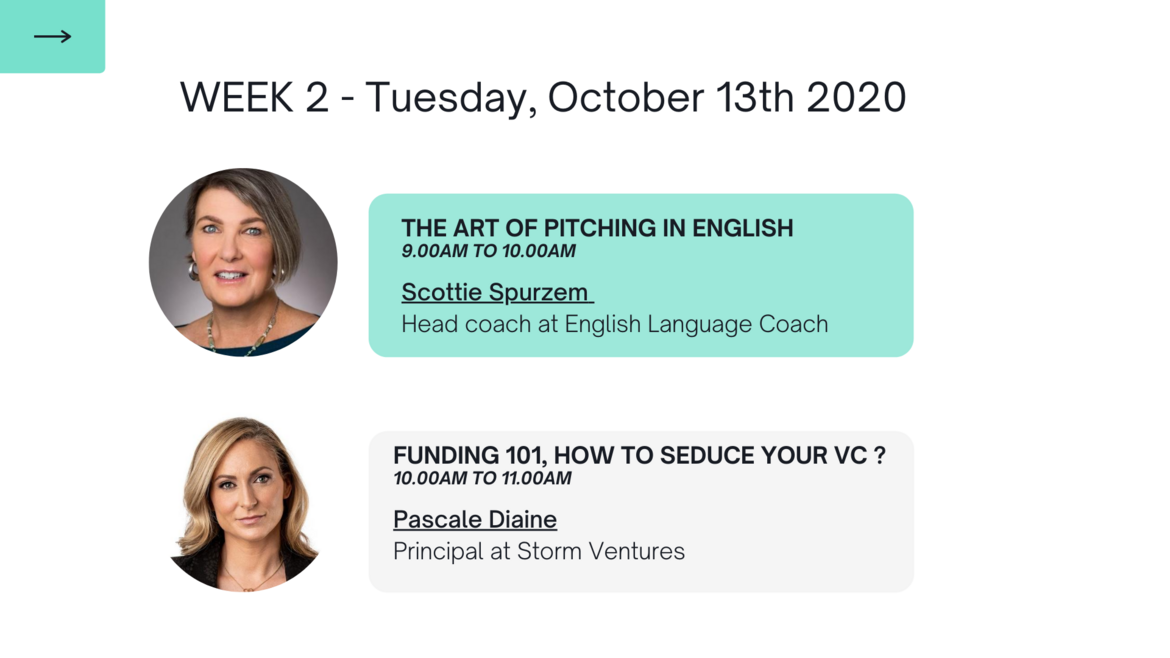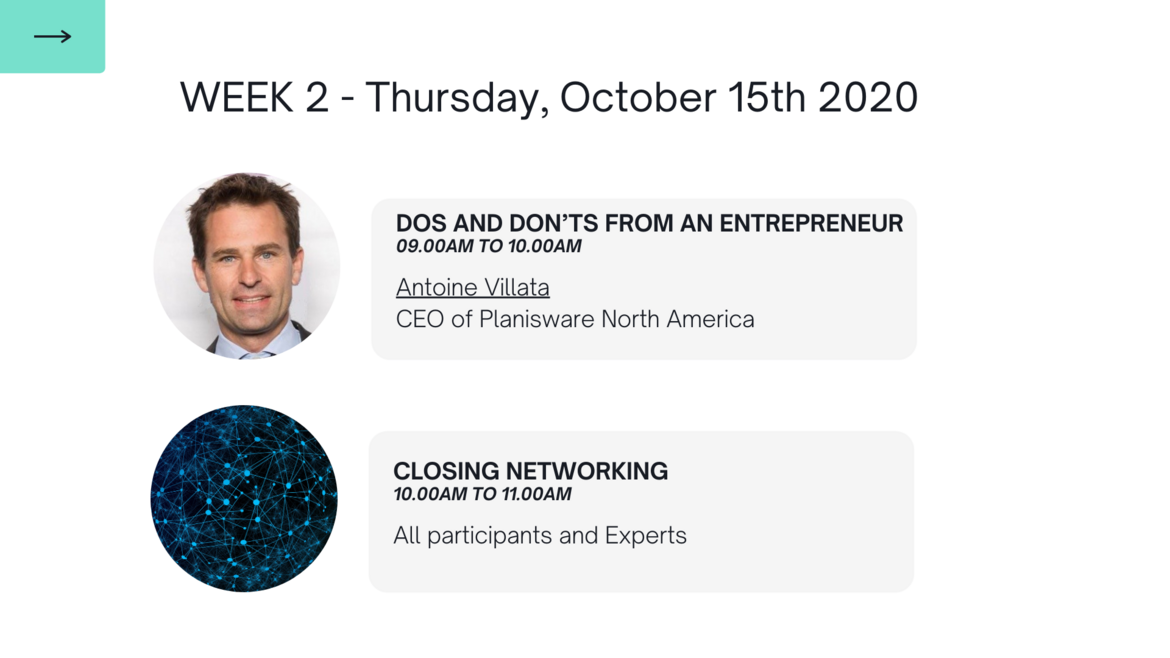 Supported by: