Cleantech Open West will highlight and celebrate the early-stage cleantech startups emerging at the horizon of cleantech innovation across California and the West.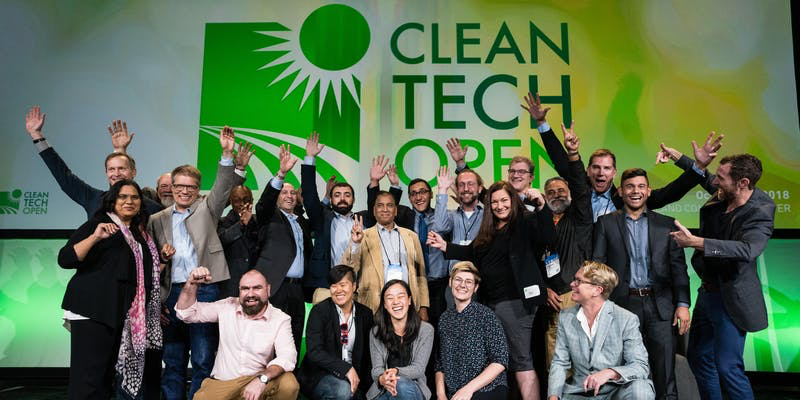 Our annual Awards & Innovation Showcase is the capstone event of our acceleration program in the West. This year, we'll have 50+ cleantech startups joining us. Attendees will connect with 42 ventures from our 2019 Cohort, startups from our alumni community, and members of our growing network of professionals and VIPs dedicated to supporting early-stage cleantech ventures across California and the West.
This year, we're aligning our event with VERGE 19, a leading industry event attended by over 3,000 sustainability professionals.
Our event has 3 parts:
1. Investor & Partner Connect speed networking: We'll connect up to 48 investors and partners with startups in our 2019 Cohort and members of our alumni community. Active investors may sign up to join us.
2. Innovation Showcase: Our expo floor where attendees connect with up to 48 startups from Cleantech Open West community.
3. Awards Celebration & Reception: Our high-energy event is an opportunity to applaud the finalists and winners of our Cleantech Open West program, to hear from a successful alumnus of our program, and to connect with members of our growing community.
VERGE 19
This year, we're aligning our event with VERGE 19. Attendees at our event will have access to the VERGE Interconnect Floor for the full VERGE 19 event, and they'll be able to register separately for the VERGE 19 program at a discount.