J.P. Morgan Private Bank invite our members of the Women Leadership Committee for a discussion on wealth planning, followed by an exclusive Art tour!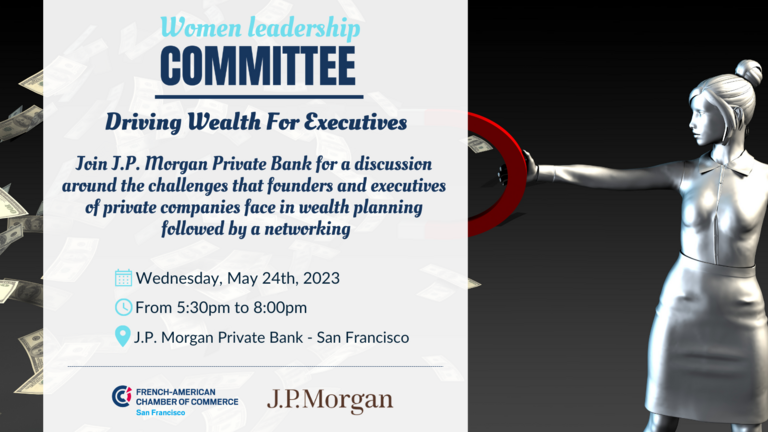 The FACCSF Women in Leadership Committee invites its members to join J.P. Morgan Private Bank for a discussion around the challenges that founders and executives of private companies face in wealth planning, from start-up, to acquisition, to the coveted IPO.
Tentative agenda: (subject to change)
5.30pm: Welcome drinks
5.45pm: Opening remarks by the FACCSF's Women in Leadership Committee & JPM Team
6.00pm: Women & Wealth talk by JPM Team: Gigi Orta, Solenn Seguillon and Stefan Madjarov
6.45pm: Art Tour by JPM Team: Charlotte Eyerman
7.15pm: Networking cocktail/buffet
8.00pm: End of the evening

This event is by invitation only, and restricted to members of the FACCSF Women in Leadership's Committees only.
Learn more about the Committee: https://www.faccsf.com/committees/women-leadership-committee.html
About our experts: