The French American Chambers of Commerce of New England and San Francisco join forces for a virtual networking event!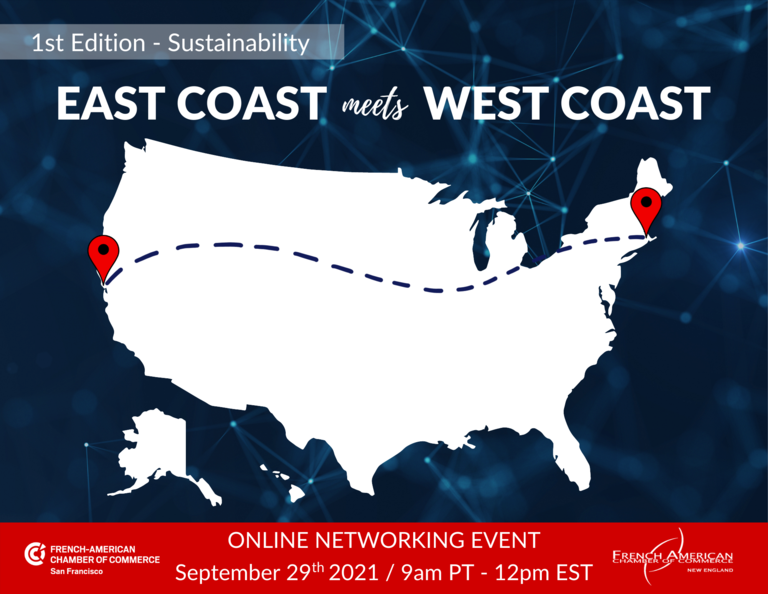 On September 29th at 9am PT / 12pm EST, join us to meet our friends from the other side of the country!
After a short round table introduction of the participants, the San Francisco Sustainability Committee would like to engage you in an open discussion on the topic of Sustainability. Climate change is a very hot topic, its effects being felt through the droughts, fires, hurricanes, and flooding incidents that are being experienced all around us and the world.
How pressing of an issue is it for each of you and your companies? What sustainability topics are you most interested to explore?
Here are just a few to consider:
- Corporate sustainability practices- what works and how to engage staff
- Renewable energy/Biofuels – How to accelerate implementation and adoption
- Water scarcity – Solutions and inequities
- Sustainable foods – What are they and how to scale
- EVs and batteries
- Small changes that give big results?
Looking forward to meeting you and hearing your concerns and ideas to solve them.