Join us for our 2023 European Young Professionals (and the Young at Heart) Summer Mixer!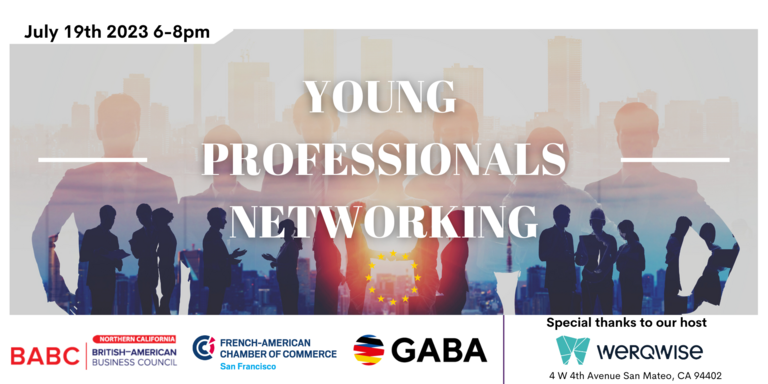 Join us for another wonderful European Networking Event on the sunny rooftop deck at Werqwise, San Mateo!
The bright, airy and spacious outdoor lounge is the perfect venue for this relaxed and casual Summer gathering.
You will mix and mingle with Members and friends from many other European chambers of commerce.
Complimentary wine, beer and appetizers included. Easy parking.
------
This event is hosted by the French American Chamber of Commerce of San Francisco, the German American Business Association, the BABC and other European organizations.
If you are a member of another European Association, please register at the Eventbrite Link below:
https://babc.chambermaster.com/events/details/emerging-leaders-young-professionals-european-summer-mixer-2023-babcnextgen-4921?range=365
--------
Thank you to Werqwise in San Mateo for hosting the event !