Join us for a presentation from the FACCSF Sustainability Committee to hear about what they've been working on!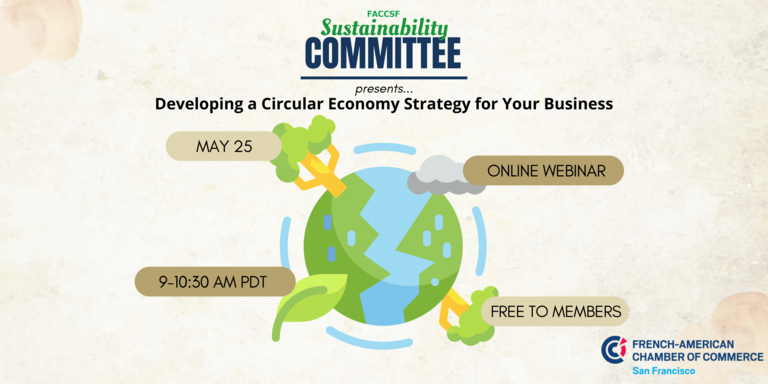 May 25, 2022
9-10:30 AM PDT
FACCSF Sustainability Committee presents...
Developing a Circular Economy Strategy for Your Business
- The What and How
*Overview of the Circular Economy (CE) principles
*What are the steps involved for developing a circular economy strategy
*Audit of current operations/processes
*What tools & experts are available
*Ideas for extracting maximum value from products/services; recover and regenerate products/materials at the end of life; reduce negative impact on the environment
*Differences between service and product business
- The obstacles/ hindrances that prevent companies from moving forward with a circular economy strategy?
- The costs/ benefits of implementing such a strategy and the opportunities created by this imperative transition?
- Q & A