What are the actions for a lasting and positive impact?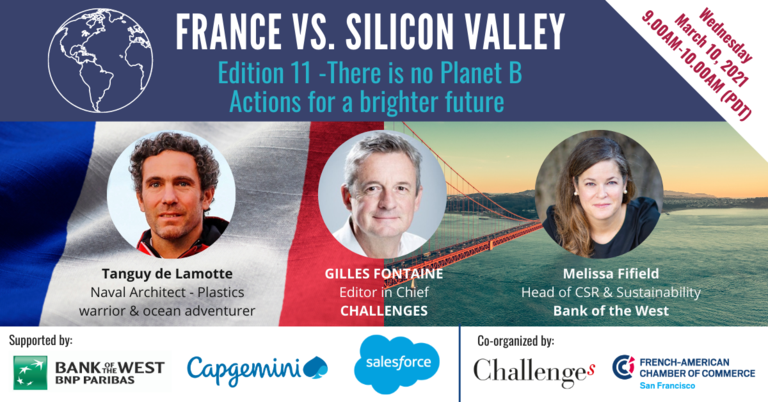 In this panel discussion, our speakers will discuss the following topics:
Corporate social responsibility: how to make a positive impact on society
Why is it important for companies to commit and why does it make a difference?
What are the current trends and what are the main focuses?
Concrete actions for a healthier ocean and future of maritime people transportation
Join us on Wednesday, March 10, 2021 to hear from two inspiring speakers and ask your questions directly during the live:
Melissa Fifield, Head of CSR & Sustainability at Bank of the West
Melissa Fifield is Bank of the West's Head of Corporate Social Responsibility & Sustainability, where she is responsible for leading and reporting on the bank's sustainability actions and other CSR commitments. She is a global sustainability leader who brings 20 years of experience leading domestic and international programs across social and environmental impact areas. In addition to spending 14 years at Gap Inc. in various sustainability and environmentally focused roles, Fifield also recently served on the board of directors of the Sustainable Apparel Coalition.
Tanguy is a French sailor and a Naval Architect by training having studied Yacht and Powercraft Design at Southampton Solent Univercity in the UK.He also worked 18 months at Google to explore which tech they could deploy to help solve the plastic pollution problem. Now trying to revolutionize maritime people transportation with new tech developed in offshore sailing (foils, wing sails).2 participation au Vendée Globe (2012/ 2016) 15 traversées de l'Atlantique 1 traversée SF / Hawaii (thru the GPGP...)
Thank you to our members for their support: