Join us for the 7th edition of France Vs. Silicon Valley about "digital sovereignty"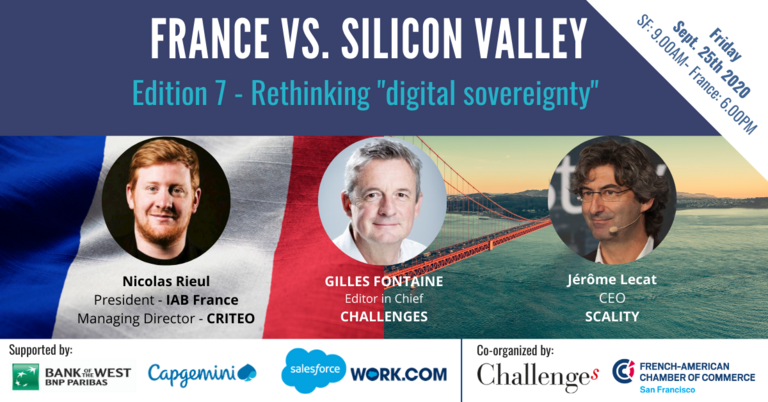 The FACCSF in partnership with Challenges is glad to introduce the 7th live panel session of the series: France Vs. Silicon Valley - what's next?
"Rethinking digital sovereignty"
An online session with two inspiring leaders based on both sides who will share their views on digital sovereignty. On the U.S. side we will have the pleasure to welcome Jérôme Lecat, CEO of Scality and on the French side, Nicolas Rieul, President of IAB France and Managing Director of Criteo.
>> Friday, September 25th 2020 at 9.00AM (PDT) <<
Stay tuned for more details.
This panel is organized in partnership with Challenges. It will be moderated by its Editor in Chief: Gilles Fontaine