Join us for a Live interview with our Member: Clement Monnet, Co-founder & CEO at Cinessance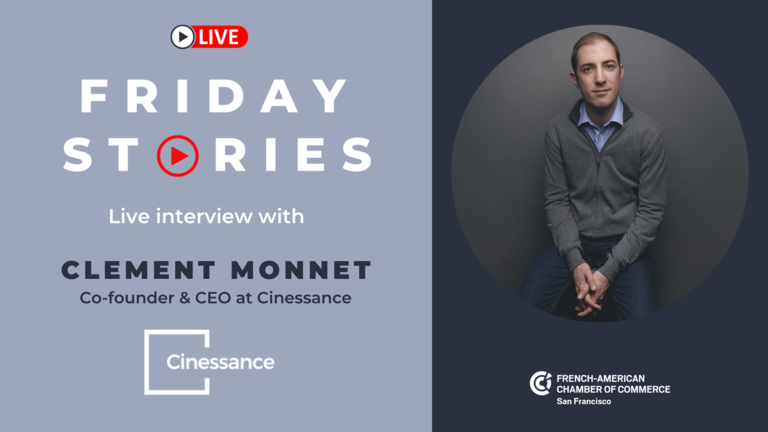 About Clement Monnet
Clément Monnet is a French serial entrepreneur based in San Francisco, who's lived across four continents - Europe, Asia, South America and North America.
During his tenure in the United States, Clément had the opportunity to create new businesses from scratch including Voom, the "Uber for Helicopters", incubated by Airbus, Skydex (now Altaport), an "Airbnb for helipads", and now Cinessance, the "Netflix of French film" for all the francophiles, francophones, and movie fans in the world.
Fascinated with technology, cinema, sport, and politics, Clément holds a certificate in Product Management and a Masters in Business and Administration.
In his free time, he is either watching films or flying Cessna 172 aircrafts.