Join us for a Live interview with our Member: Frederick Boelen, Founder of La Cave Wines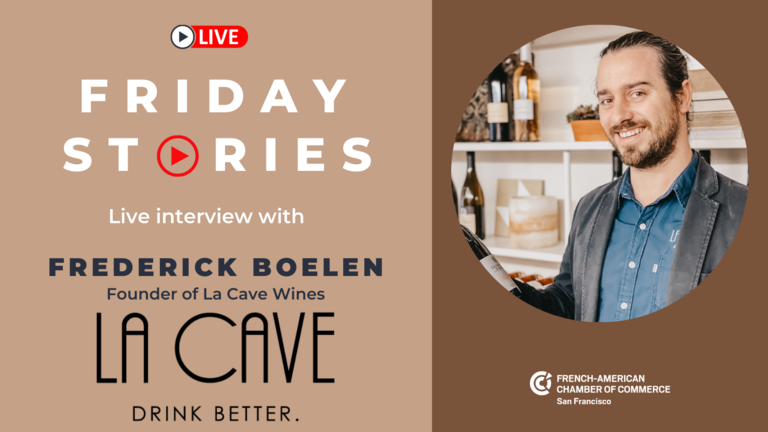 About La Cave
Realizing that even in France it can be tough to get good wine at a fair price, the team decided to make the wines from our family-owned restaurant available for purchase. In 2013, they opened La Cave – The Cellar – as a wine shop and tasting bar near Honfleur, France.
Their hospitality backgrounds taught them the importance of truly knowing where the wine comes from and who it is destined to. As a result, the shop quickly became a local favorite. We opened a second shop in Pont L'Évêque in 2017. The two shops now supply locals & some of the best restaurants in Normandy & Paris with a wine selection for all price points.
After moving to Napa Valley in 2016, Frederick extended La Cave to the US????????. They now serve small producer French wine to California and the rest of the United States!
Since prohibition, alcohol laws have come a long way, especially in California but as importers, they still aren't able to have a brick & mortar store. Instead, they started the most flexible wine club you'll ever find that acts as if you dropped by our store every other month! Free to join, they give you a seasonal selection that you can modify or you can empty your cart to skip - easy!
On bridging the gap between producers and customers: they 'bring France to you' with virtual tastings and 'take you to France' with itineraries to small producers. Wine club members are entered in a raffle to win a trip for two each year! (flights and accommodation)
So visit their wonderful producers, ask them your questions, have a talk over lunch, drink their wines and share their stories.