Join Anita Melikian and Thomas Celerier, the FACCSF H.C.L.S* Club chairs for a Winter Lunch in San Francisco!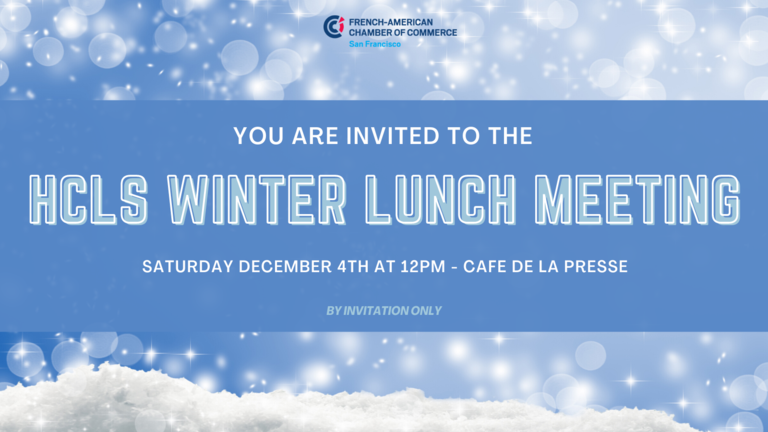 This Event is by invitation only.
If you want to join, please request your invitation sending an email to Events(@)faccsf.com
---
The goal of the H.C.L.S* Club is to create a community of Healthcare and Life Sciences practitioners, operating in the Bay or internationally with ties to France, Europe and/or the Bay Area.
The HCLS* Club's activities will be:
-Creating connections and sharing best practices, thought leadership, informal advice, and exchanging referrals,
-Meeting periodically to discuss important developments in the industry that affect the club members and H.C.L.S* companies in general
-Developing webinars for FACCSF members to inform them about H.C.L.S* topics that may be of interest to them, and to promote the expertise of the H.C.L.S* Club members.
*HCLS = Health Care & Life Sciences