Join us for an exciting panel discussion on Immersive experience and technologies in Healthcare and Life Sciences!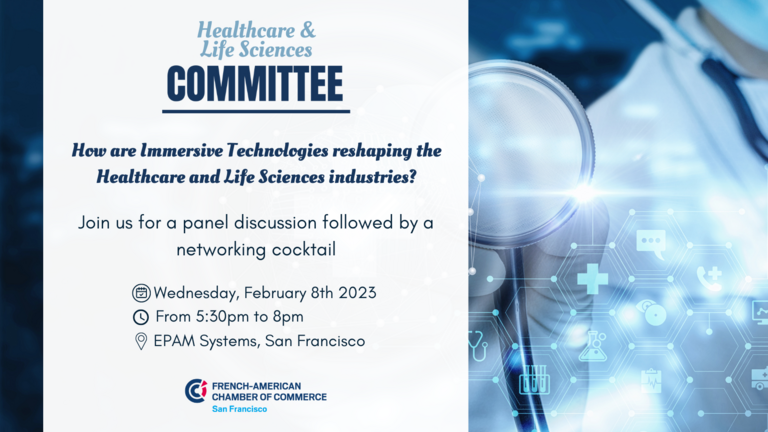 Our Healthcare and Life Sciences Committee invites you to an exciting panel hosted by EPAM Systems, to learn about Immersive experience and technologies in Healthcare, where we stand today and what to expect in the near future.

Hear from Paritosh Ambekar, PhD, Global Healthcare Executive/Digital Health Expert at Tanaash Group, Dr. Ami B. Bhatt MD, FACC, Chief Innovation Officer at the American College of Cardiology & Associate Professor at Harvard Medical School, Dr. Walter Greenleaf, PhD, Neuroscientist, VR, and Digital Health Expert at Stanford University Virtual Human Interaction Lab and Danny Williams, Technical Account Manager at Epic Games in a conversation moderated by Jonathan Lupo, Head of Experience Design, North America at EPAM Systems.

This session will be facilitated by Vivien, EPAM Metahuman, will include some side-demos and will be followed by a networking mixer with appetizers!

When: Wednesday, Februray 8th from 5:30pm to 8pm
Where: Epam Systems - 222 Kearny St, San Francisco, CA 94108
---------

Thank you to EPAM Systems for hosting this event.
Paritosh Ambekar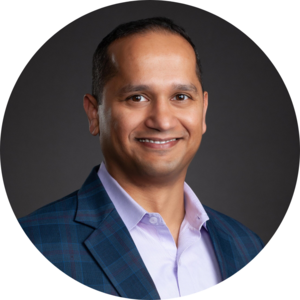 Paritosh Ambekar is an award-winning entrepreneur who has been on a mission to revolutionize the field of health-tech and digital-health. A true innovator at heart, he brings a rare combination of clinical knowledge, engineering expertise and business acumen to solve complex problems in healthcare systems.
Throughout his illustrious career, Paritosh has made significant contributions to various areas of medical device industry, including laparoscopy, arthroscopy, cardiology, oncology, and medical robotics. With his expertise in strategy, engineering, product management, operations and R&D, he has built and led diverse, global teams to launch cutting-edge innovations and inventions in augmented reality, artificial intelligence, surgical navigation, clinical planning and minimally invasive therapies.
Paritosh's passion for innovation is matched only by his dedication to improving the lives of patients around the world. He has earned a PhD in Mechanical Engineering from Stanford University and an MS in Management from the Stanford Graduate School of Business. Though trained as a rocket scientist, Paritosh has dedicated his career to improve quality, efficacy, and accessibility of global healthcare.
Ami B. Bhatt, MD, FACC
Chief innovation officer (CIO) at the American College of Cardiology and Associate Professor at Harvard Medical School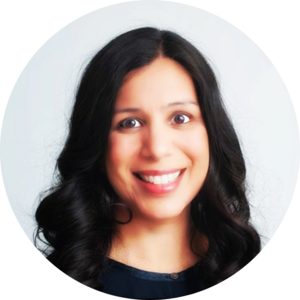 Ami B. Bhatt, MD, FACC, is the chief innovation officer (CIO) at the ACC and an Associate Professor at Harvard Medical School. Her interest in digital health strategy and the digital transformation of the cardiovascular field stems from the belief that state of the art, personalized care can be delivered to individuals in the community, empowering patients and creating stronger clinician-patient partnerships for sustainable health outcomes. The ACC Innovation Program has a robust platform to transform digital patient care and advance technologies that are reshaping medicine.
Dr. Bhatt has 20 years of experience as a clinician, investigator and educator with nearly 10 years of experience in telemedicine and digital health. She founded her first program in cardiovascular virtual care in 2013 and continues to work on creating culturally relevant personalized virtual cardiovascular care delivery models. Her research has centered on identifying and implementing solutions to overcoming access barriers to cardiovascular and telemedicine care.
A graduate from Harvard College and the Yale School of Medicine, Bhatt completed her medicine and pediatrics residency at Harvard, her adult cardiology fellowship at Brigham and Women's Hospital and her adult congenital heart disease and pulmonary hypertension fellowship at the Boston Children's Hospital. She was the inaugural Richard Liberthson Endowed Scholar in Adult Congenital Heart Disease (ACHD) at the Massachusetts General Hospital while Director of their ACHD program. She most recently served as the director of Outpatient and Telecardiology at the Massachusetts General Hospital (MGH) Corrigan-Minehan Heart Center.
Dr. Walter Greenleaf, PhD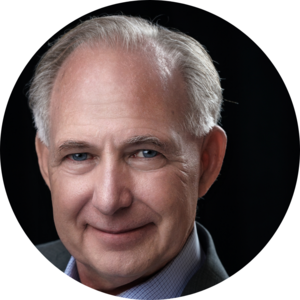 Walter Greenleaf, Ph.D. is a neuroscientist and a medical technology developer working at Stanford University. With over three decades of research and product development experience, Walter is considered a leading authority in digital medicine and medical virtual reality technology.
Danny Williams
Danny Williams is a Technical Account Manager at Epic Games, where he supports the Simulation and Training Industry vertical. With over 20 years in the immersive training and simulation industry, Danny brings a wealth of expertise and knowledge to his role. He has previously worked as a Business Development Executive at MAK Technologies for seven years and at the Johns Hopkins University Applied Physics Lab for six years.
Event Location