Join us for a live interview with our member Tiffany Eicholz, Marketing & US Business Developer Manager at Tonnellerie Berger & Fils.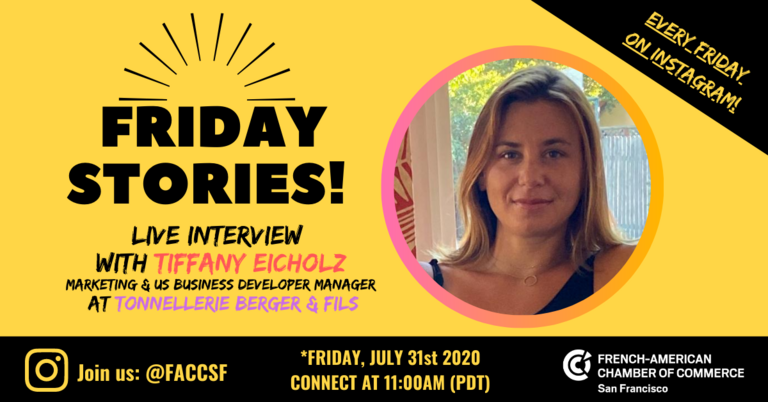 About Tiffany Eicholz
Tiffany Eicholz began her career in the wine industry working alongside renowned winemaker Andy Erickson at Napa Valley Think Tank, an analytical laboratory and resource center for winemakers in the Napa Valley. As Business Manager, Tiffany was in charge of customer relations as well as establishing strategic partnerships to grow the business. In 2012 Tiffany joined Laffort USA, the world leader of winemaking products to manage the retail store and coordinated all aspects of marketing and communications for North America.
About Tonnellerie Berger & Fils
Since its establishment in 1954, Tonnellerier Berger & Fils has been an artisan family-owned cooperage with a goal of producing custom barrels. We rely on customers specific needs to elaborate the wine-oak appropriateness, select the right type of oak and seasoning time and thoroughly adapt the toasting. With many years of experience of our master coopers and numerous comparative tastings with winemakers worldwide, our cooperage can provide custom barrels that suit and respect the wine profile. Prestigious names like Château Latour, Château Margaux and Château Mouton Rothschild trust Tonnellerie Berger & Fils. In 2014, the company became a part of the Tonnellerie Francois Freres Group, the world leader in wood craft for ageing wines and spirits.