"Entrepreneur & Executives: Your global mobility and roadmap to success in the U.S."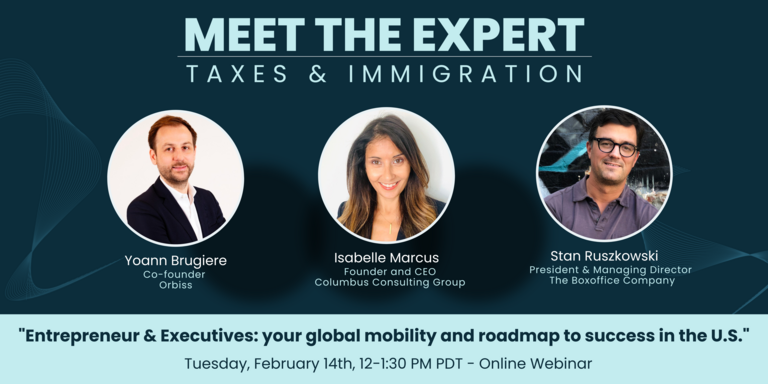 Join the next edition of our "Meet the Expert" series to hear from immigration expert Isabelle Marcus, from Columbus Consulting Group, and tax expert Yoann Brugiere, from Orbiss, discuss best practices & tools to launch and sustain your business in the US.

Stan Ruszkowski, President & Managing Director at The Boxoffice Company, will bring a "practical vision" by sharing his personal experience and insights.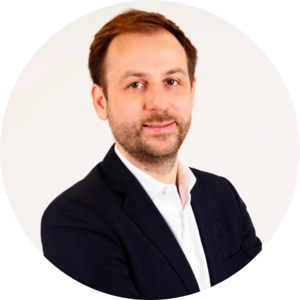 Based in New York City, Yoann Brugière co-founded Orbiss, a new-age advisory and tax firm specialized in business growth in the US. Before moving to the US in 2012, Yoann started his career at Ernst & Young Paris, assisting and advising key foreign investors on international accounting and tax best practices. He is now an expert on transatlantic issues and American tax law, participating in international webinars and conferences as an industry opinion leader.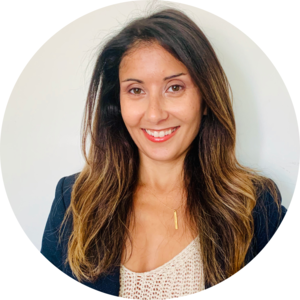 Isabelle Marcus is the Founder and CEO at Columbus Consulting Group, a cross-border consulting company that she created in NYC back in 2006. Over the past 16 years, Isabelle has been assisting top entrepreneurs and executives to set up their business and work in the United States. Isabelle is also very active bridging the French-American community. She is a distinsguished member of the FACCSF board.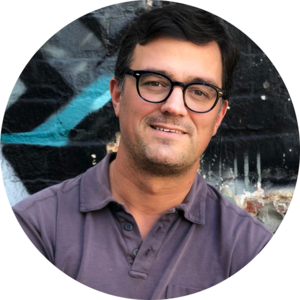 "Stan Ruszkowski is the President & Managing Director at The Boxoffice Company, the world's #1 provider of technology and data for the global film industry and also operating Webedia group in North America. Throughout his career, Stan has helped entertainment stalwarts like Warner Bros., StudioCanal, and Coca-Cola establish and enhance their digital presence in the global marketplace through B2B and B2C ventures alike. A citizen of both France and Canada, Stan is based out of The Boxoffice Company's Los Angeles office, responsible for the business development and client relationships with leading search and discovery platforms, as well as studios and exhibitors of all sizes to help them connect directly with moviegoers and fans, using the latest innovations in ticketing, business intelligence, and digital marketing."