Meet one of our board member: Melanie Thomas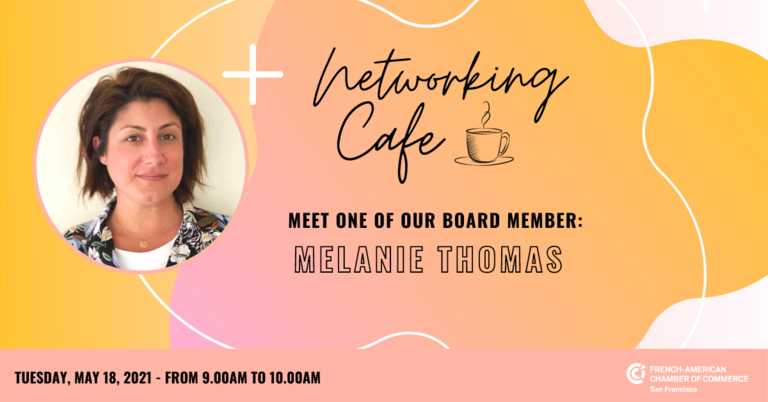 A board of 24 members governs the French American Chamber of Commerce. Each member is elected for a three-year mandate and is responsible for the conduct of the organization in co-operation with the permanent staff.
Meet one of them on May 18 and learn from her experience in the Bay Area:
Melanie Thomas always stated that life is too short not to drink wine. French native, she has been living in the US for over 15 years and have supported Janson Capsules to develop its industrial assets and sales growth for its US entity.
In addition to her everyday work as the Vice President of Sales and Marketing and Managing Director at Janson Capsules, she is passionate about Art, Wine & Food. Since 2007, Melanie has been actively committed in the Wine Industry and recently joined the FACCSF Board members.
Whether in her office, at home, in the plane or around the table with friends and family at her favorite restaurants in Napa, you will always see her laughing or talking about her next golf tournament!