Meet one of our board member Thomas Célérier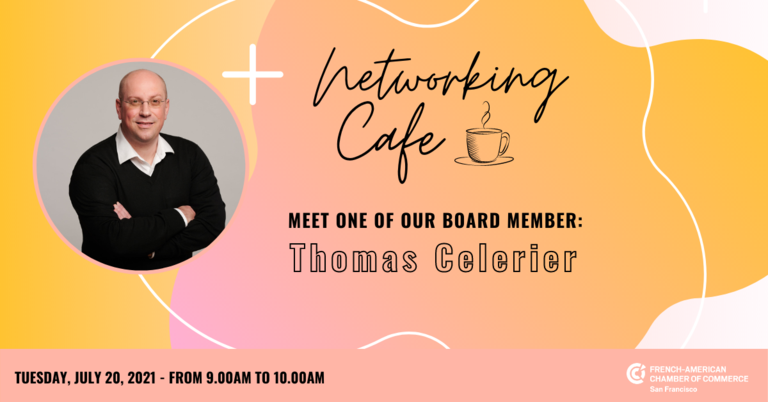 A board of 24 members governs the French American Chamber of Commerce. Each member is elected for a three-year mandate and is responsible for the conduct of the organization in co-operation with the permanent staff.
Meet Thomas Célérier on July 20 and learn from his experience in the Bay Area:
Thomas Célérier is a healthcare and biotech industry thought leader and has been advising clients for 20+ years. He is currently Senior Director, Industry and Accounts, Silicon Valley Market Head - Healthcare and Life Sciences for Slalom. Results oriented professional, with a unique blend of customer love, people focus, scientific mindset, strategy, change management, delivery and operational excellence experience. Thomas has a proven ability to navigate and harness the energies of complex business ecosystems meaningfully, and to collaborate with key executives, and boards, to shape the agenda ta global companies: vision, strategy and tactics, to deliver plans as planned and measurable results. Backed by Silicon Valley, North American, European and top tier consulting experience, an HEC MBA, and an MSc. in Biotech, Agronomy and Engineering. Thomas is Board Member at the French American Chamber of Commerce of San Francisco, the French Foundation for Medical Research and Education and the Norcal Tour de Cure Executive Committee, with the American Diabetes Association.
@Who is part scientist, inventor, anthropologist, explorer, designer, engineer, architect, journalist, travel guide, therapist, teacher, trainer and athletic coach? - California Business Journal (calbizjournal.com)