Let's celebrate the start of 2022 by sharing a delicious "Galette des Rois" while reconnecting after the Holiday season!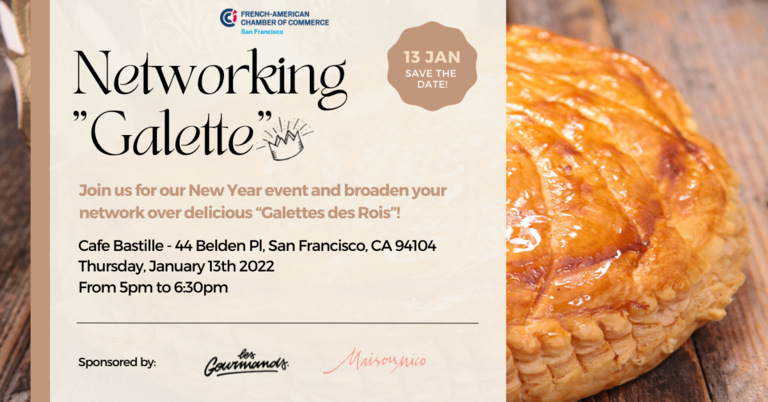 Thank you to our member Cafe Bastille for hosting us!
---------------
We also want to thank Maison Nico and Les Gourmands Bakery for offering their delicious Galette des Rois for the occasion!