In partnership with French Tech SF, join us for a Tech evening mixer to connect with peers around inspiring conversations.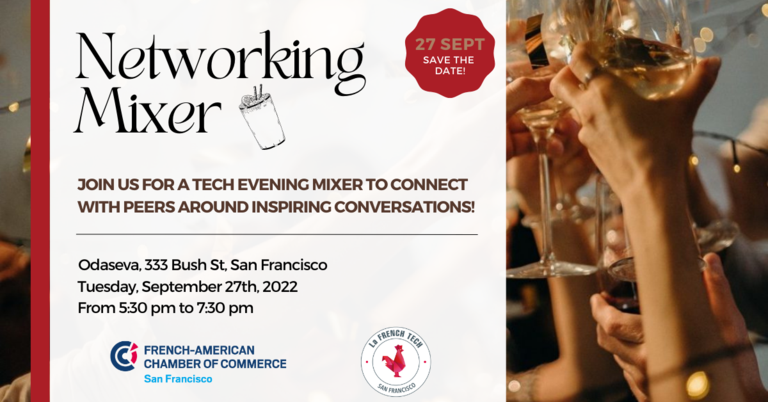 Come mingle with fellow entrepreneurs, executives, investors and all others. Reconnect or forge new relationships.
Thank you to our Ambassador member ODASEVA for hosting this event, to our member FABRIQUE DELICES for offering some delicious charcuterie and to Boisset Collection for offering tasty wine!