Join us for a Live interview with our Member: Luigi Di Ruocco, Co-Owner and Sales & Marketing Vice President of Mr. Espresso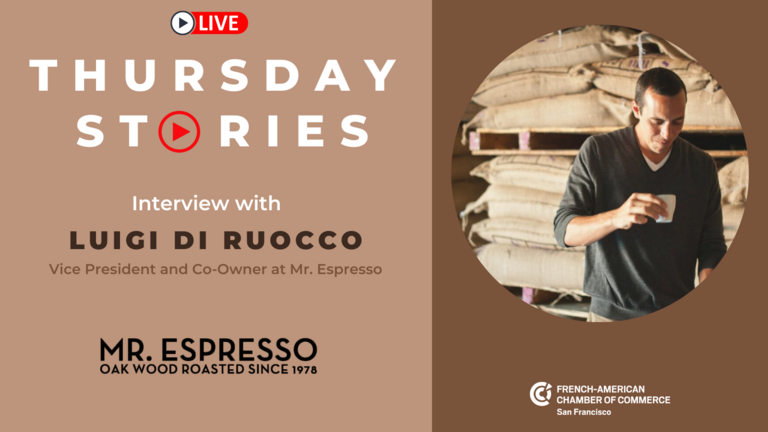 No registration needed - Join us on Instagram on December 1st at 12:30PM
About Luigi Di Ruocco
Luigi Di Ruocco is Co-Owner and Sales & Marketing Vice President of Oakland-based, coffee roaster Mr. Espresso. Family-owned and operated, Mr. Espresso was founded in 1978 by Luigi's father, Carlo Di Ruocco and quickly established its place as a full-service provider of wholesale coffee services for clients throughout the SF Bay Area and across the U.S. The youngest of his siblings (all active in the business), Luigi's earliest role was riding on coffee deliveries with his mother, Marie Francoise.
A Saint Mary's College alumnus, Luigi double-majored in Business Administration and Economics, followed by two years working in portfolio accounting. However, in 2001 at age 24, Luigi returned to the family business, drawn by the opportunity to make a meaningful contribution to the family enterprise. His move has now driven sales efforts for two decades.
In 2007, Luigi branched out in a side endeavor as partner in the opening of San Francisco's three Coffee Bar locations.
Currently, Luigi is at the helm of a new project for Mr. Espresso, the opening of the company's first café – The Caffè by Mr. Espresso, coming in January 2023 on Broadway in the heart of Downtown Oakland.