Are you a French company or a U.S. company with a subsidiary in France? Let the V.I.E. program facilitate your HR needs!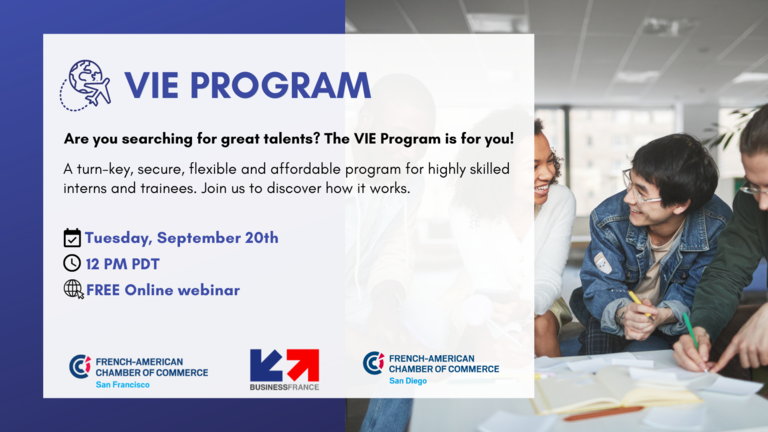 What is the VIE program? Volunteer for International Experience. The VIE is a hassle-free HR package offered by the French government (and facilitated by the FACC) that allows your company to easily recruit high-profile young professional trainees and interns from Europe. It is entirely flexible and provides several financial advantages, aimed at making your cross-border HR needs more manageable.
Don't miss the opportunity to learn more about how the VIE program works & discover how it can facilitate your HR needs.
This webinar is organized in partnership with Business France and the French-American Chamber of Commerce of San Diego.