French bee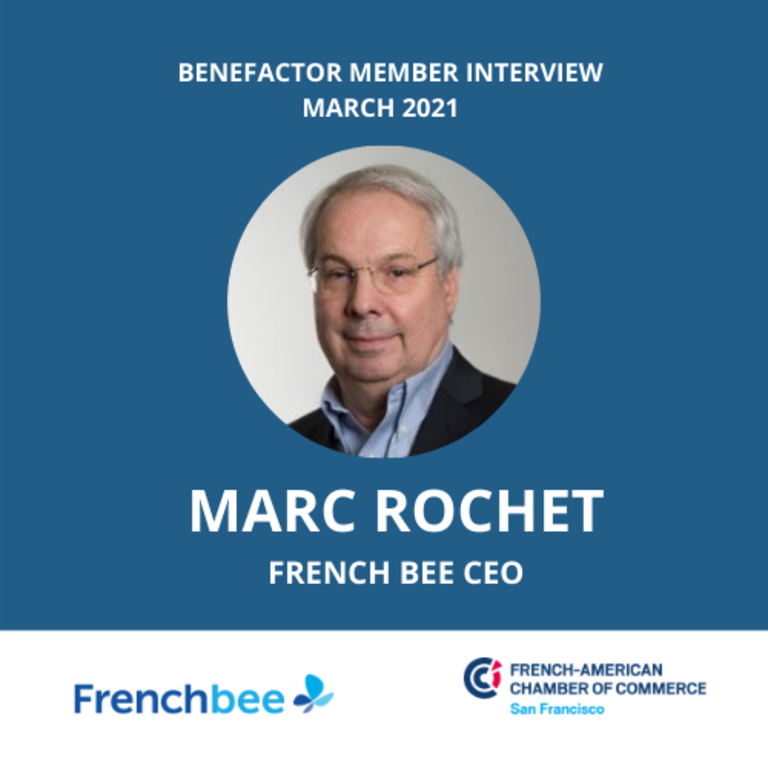 "We should have opened New York in June 2020… Now we just are ready to push the button when it is possible, and our airport will be Newark."
French bee Interview of Marc Rochet French bee CEO
You are a young airline company founded in 2016, what are the key drivers for the creation of French bee?
French bee was born from reflection on the evolution of global air travel and the commitment of the Groupe Dubreuil to not leave the field open to competition from abroad in the low-cost long-haul market. Starting from a fresh page, we have brought all the factors to the company's road map which we believe will forge the company's success. Our aim is to offer a quality innovative product accessible to all: French bee wishes to not only be able to carry its customers at preferential rates but also surprise them with the exceptional level of our in-flight services. French bee is a unique company of its kind: French, low-cost, long-haul and with a "à la carte" services. Not only a low cost but more a smart-cost airline!
Your key destinations are France, the French islands and the USA. Could you explain those choices in a few words?
French bee is the sister airline of Air Caraïbes. Air Caraïbes 's network is in the Caribbean area (Guadeloupe, Martinique, Guyana, Santo Domingo…). So, at the start we chose to serve a different, but complementary, network: Reunion Island (also a French territory but in the Indian ocean) and Tahiti, which required a stop in the US. San Francisco seemed a choice in consistency with our DNA, it's a route that did not exist towards the pacific in 2018, it's a city where the French community is important, and it's also an American city that make French people dream and want to travel.
What are the main differentiators between French bee and its main competitors?
French bee was, as explained above, born from the idea of 2 entrepreneur that to renew the business we must start from a blank page. Our main competitors in San Francisco and the west cost or the Indian Ocean : United, Air France, Air Tahiti Nui, Air Austral, Corsair are well established airlines, "legacy airlines" for which it's sometimes a struggle to face the changes of our times.
French bee on the opposite, started from a blank page but with a brand-new fleet using the state-of-the-art aircrafts Airbus A350-900, and an idea that air travel should be "A La Carte". That customers should be able to pick and build their air travel. So, we built a product starting with a bare seat where you can add and find more than 20 services. It brings choice and flexibility to the customers and puts them in a position of complete freedom of choice.
You have chosen Airbus to build your fleet. Why and how does this impact your services and your clients' experiences?
French bee fleet is made up of 4 A350-900, the last one arrived on summer 2020. French bee's Airbus A350-900 were specifically chosen for the long-haul routes from Paris-Orly to San Francisco, and Papeete, Tahiti and Réunion Island because they are the most modern and efficient aircraft for long haul travel. For the guest experience, these new airplanes feature the latest in-flight entertainment and connectivity systems including state-of-the-art Wi-Fi that allows for above the clouds internet and technology surfing, as well as ambient lighting to improve sleep quality and decrease fatigue that comes with jet lag. Complete with a comfort-focused design, this Airbus model offers redesigned cabin pressure promoting an increase in 20% more fresh air and improved ventilation, and 4x less noise than a Boeing 787 model. From the airline operational side, these aircrafts are cost-efficient, fuel-efficient (up to 25% less carbon emission per seat) and are smartly designed to maximize every space possible and carry a higher load factor on long-haul flights. These Airbuses have the highest ceiling in the industry and vertical sidewalls, resulting in more overhead cabin space, as well as the largest bins on the market for luggage storage.
Covid is strongly affecting the travel habits of people. In that difficult context, what are your expectations for 2021?
The proved resilience of French overseas destinations and the loyalty of our VFR (Visit friends and relatives) family customers, in demand for travel during the holiday periods, was confirmed during the last Christmas Holiday. These levels of requests were then also very supported by an important tourist demand. So, we expect, when the crisis will be behind us, that the desire to travel will strongly appears again. Our destinations are highly attractive, I'm convinced that we will restart by summer 2021, if the pandemic situation allows us!!
What positive impacts/new practices do you plan to implement now and/or in the future?
More than ever we are convinced that travel will never be the same after the pandemic. With our choice of aircraft technologies, we were already looking at the future where travel must be more efficient. For the future, communication and best in class customer service before, during and after the flights are a key success factor. Our projects involve an increase in customer care. We have done so during the pandemic with several projects: proposing a lab in Orly airport to ensure our customers have access to COVID testing. We were the first to propose an included COVID 19 assistance (https://www.frenchbee.com/en/covid-19-assistance) with our flights tickets, now we partner with AOK Pass application (https://www.aokpass.com/) to include the COVID 19 test results in a mobile app ensuring our customers privacy. We plan to pursue this line of projects.
What are your development plans, both in the Bay Area and in the U.S.?
With the San Francisco/Tahiti route, we have developed our commercial presence in the US both digitally and physically with a team. We thought it would worth it to use such a tool for other destination. The most obvious was New York. To give you an idea New York has 2.2 million passengers per year, so it's a very big market. French bee's product is very effective. We should have opened New York in June 2020… Now we just are ready to push the button when it is possible, and our airport will be Newark.