FACCSF Mobility Committee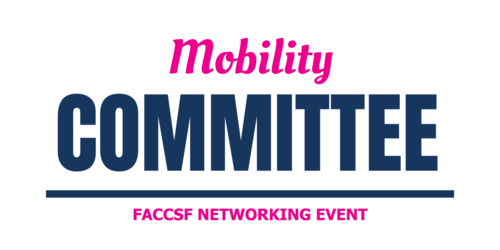 The Smart Cities & Mobility Committee aims to:
Encourage the exchange of information about projects, ideas and best practices between various sectors, including urban planning, connected cities, urban mobility, sustainable cities, transportation and logistics.
Improve synergies and generate collaboration opportunities between its member companies.
Help define solutions in terms of climate change, territory development, logistics, connectivity, customer experience.
The chairs of this committee are Marc Amblard and Amy de Rouvray.
Interested to learn more? Contact them at mobility@faccsf.com.