The French Morning Media Group
Francky Perez, Head of Business Development West Coast Office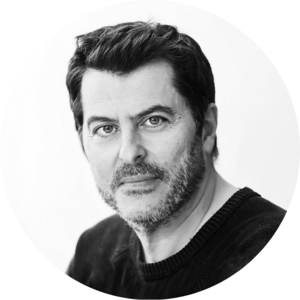 Before talking about the company, could you please introduce yourself? What is your background?
I am a French born US citizen calling California my home for the past 15 years. My academic journey led me to study Business Management in Dallas, Texas, where I earned an MBA. Further honing my skills, I pursued Executive training in Digital Marketing Analytics at the MIT Sloan School of Management. Beyond my business education, I've delved into the realms of emotional intelligence and logotherapy. I've recently published a self-development book titled "Le Pouvoir de Soi," released by Editions Enrick B. in France. (www.lepouvoirdesoi.com)
I manage the French Morning's west coast office in LA. We boost the growth of our clients by building advertising solutions and offer the platform and means to reach the French and Francophile communities in a very efficient way. Prior to this role, I was Vice President of a US TV Channel for seven years.
Could you tell us about French Morning in a few words?
French Morning Media Group is the leading digital media for lovers of France. Two brands French Morning and Maudits français (in Canada) are dedicated to French speakers living or traveling outside of France. (USA, UK). One brand, Frenchly is dedicated to American Francophiles. Our goal is to serve as a connector between France and the global community, offering extensive, in-depth coverage on myriad subjects – spanning from current events, expatriate-specific information, culture, and beyond. We currently draw 6 million unique visitors annually, affirming our essential role in engaging Francophiles across the globe.
Over the years, you have increased your footprint to 6 local editions in the US (as well as Canada and the UK). How is this going and are you planning on moving to a 7th location?
Yes, to ensure we maintain engagement with our audience, we've expanded to six local U.S. editions and established a presence in Canada and the UK. This growth has enriched our mission to spread the love for French culture, all the while upholding the high content standards our readers have come to anticipate from us. We are currently working on launching a local edition in Dublin, Ireland.
Your mission is not only to inform about news, practical life and events, but also to offer focuses on important matters for French expats in the US, through webinars and articles. Can you tell us more?
Absolutely, our mission goes beyond simply delivering news. We aim to offer valuable insights for French expatriates and shine a light on key issues impacting them through detailed articles, webinars, and other captivating content.
Your readership among the French community is impressive. What benefits can you bring to companies who wish to advertise about their products or services and what is the process to implement an ad campaign?
For businesses seeking to advertise on our platform, we provide access to a deeply engaged, devoted audience of French speakers and Francophiles. Our diverse reader base shows a wide array of interests in different products and services, thus presenting businesses with a unique chance to reach potential customers on both local and international levels. In terms of process, we act as the intermediary between imagination and implementation. We first clearly identify our client's objectives and familiarize ourselves with their values, we then craft the message, media and execution strategy for the campaign.
Can you tell us about Frenchly, dedicated to American Francophiles?
Frenchly, a division of our media group, is specifically tailored to meet the needs of American Francophiles. It's dedicated to delivering compelling content to Americans with a fervor for French culture, language, and lifestyle.
You are a great supporter of the French community, in San Francisco as well as throughout the US. How do you contribute and why?
When it comes to bolstering the French community, we believe in establishing robust connections and promoting common interests. Whether it's in San Francisco or elsewhere in the U.S., we strive to deliver valuable resources and insights, orchestrate community events, (ex: Best Croissant in SF a few weeks ago) and function as a platform for dialogue and interchange. This approach aligns with our mission and underscores our belief in the value of communities and the rich diversity they bring to the table.