Tips and advice from our experts to get you ready for your job search and potential future interviews!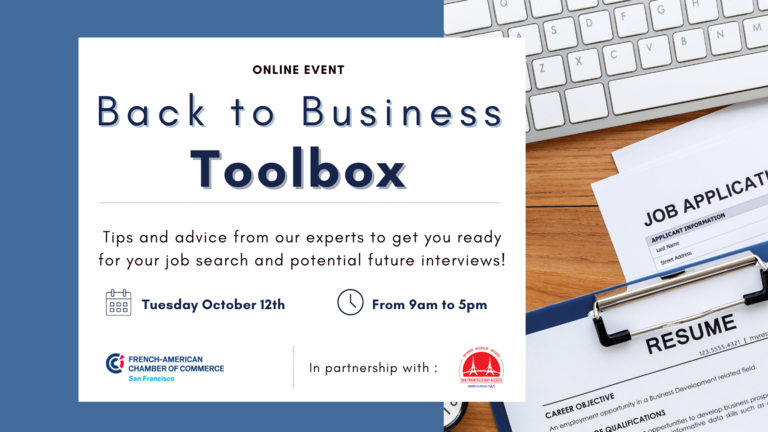 A you searching for a job?
Are you thinking about taking a new path in your career?
Then this online event is for you!
Finding the right job is never easy, especially when you must deal with cultural differences. The FACCSF is here to support you along the way! In partnership with SFBA (San Francisco Bay Accueil), we have put together a team of experts to help you get ready for your next interviews, be more confident in front of a potential employer and be prepared to meet hiring companies at our upcoming Career Fair on October 28th.

---
EVENT TIMELINE
9am to 10am:
Introduction to English business language with Erin Lebacqz
Business communication connects us to our colleagues and to the world. However, different cultures may have different norms and expectations surrounding the type of communication we do at work. In this session, we'll discuss strategies for using English—both spoken and written—in a business environment. We'll look at cultural differences in communication, discuss American expectations for emailing in the workplace, and study strategies for participating in verbal business settings.

10:15am to 11:15am:
Discussion with U.S. immigration and business experts with Isabelle Marcus

11:30am to 12:30pm:
Build your elevator pitch & Interview with Yvonne Lefort
If you are from another country and are looking for work in the United States, you'll want to know what to expect in an American interview and how to best prepare for it. In this webinar, you will learn:
• What American employers really look for in job candidates
• How to create an elevator pitch
• How to prepare for your interview and what to expect in the interview process
• Techniques for identifying and talking about your skills and experience
• How to answer difficult interview questions This webinar will be fun and interactive! You will leave the webinar feeling more confident in your ability to interview for any job.
- Lunch break -


1:30pm to 2:30pm:
Best practice in the US with Joanne Sanders
Non-exempt... At-Will...Background checks...9/80 Workweek... Terms like this will be demystified during this lively session that will help you navigate the typical hiring process from initial interview to negotiating the best compensation package possible. Joanne will explain the unique employer – employee relationship that exists not only in the US, but in California and how it affects every step of the hiring process. Learn how hiring managers have adapted in light of COVID and get tips on how to manage each of the steps to the achieve the best outcome. She will cover:
• Zoom to panel interviews – from what to wear to how to answer the most difficult questions
• Post interview follow up
• What a job offer should cover
• What can and cannot be negotiated

2:45pm to 3:45pm:
Resume & cover letter (key words) with David Robins
What is the first step in writing a resume? Know whom you are writing it to and what they need. Let's review how to decode or analyze the job description you are applying to so that you can find the proper keywords, develop a targeted resume and cover letter, and get it through the Applicant Tracking System (ATS).
4pm to 5pm:
Where to look for a job & how to create your network on LinkedIn with Lauri Moore
LEARN MORE ABOUT OUR EXPERTS
Erin Lebacqz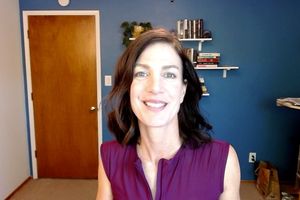 Communication Coach and International Educator
Erin Lebacqz brings inquiry-based learning to you through customized classes and speaking engagements on communication skills and business writing, leadership and management, emotional intelligence, implicit bias, intercultural communication, women's leadership, and workplace culture. Erin's twenty years in the higher education classroom and training in the science of teaching and learning help her provide sessions that engage learners in purposeful discussions and applications of theory that respect learners' desire for intellectual growth while also providing practical strategies they can immediately apply in the workplace.
Erin has trained and taught in the United States and Asia, in the finance, manufacturing and trades, non-profit, higher education, heathcare, and public sectors. Clients have included Anderson School of Management, UC Davis, DeGorontalo Independent Media Outlet in Indonesia, Wuhan University in China, CalHR, city and county governments throughout California, and international customs agencies.
She developed her expertise in both the theory and practice of learning through twenty years of instructional and administrative service in public higher education in California and New Mexico, and abroad. She holds a Bachelor of Arts degree in International Relations from UC San Diego, a Secondary Education Teaching Credential with an emphasis on intercultural and multilingual learning from San Jose State University, and a Master of Arts degree in Professional Writing from the University of New Mexico. She is a certified ICBI Intercultural Global Coach, and as a Master Trainer in workplace ESL using ELTS' Peace Corps-endorsed Color Vowel Chart system; and has won awards such as Inspirational Teacher of the Year. Erin is functionally bilingual in Spanish/English.
erinlebacqz.com | erin(@)erinlebacqz.com
Isabelle Marcus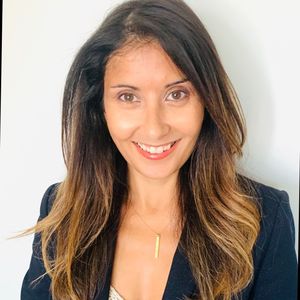 Founder and C.E.O.@ Columbus Consulting Group, Inc.

Isabelle Marcus is the Founder and CEO at Columbus Consulting Group [https://www.columbusconsultinggroup.com/], a cross-border consulting company that she created in NYC back in 2006. Over the past 16 years, she has been assisting top entrepreneurs and executives to set up their business in the United States. Isabelle is very active bridging the French-American business community, whether she acts as an Advisor for French- American companies, an expert with the French American chamber of commerce or as a sponsor of French-American accelerator Tech programs.
Yvonne Lefort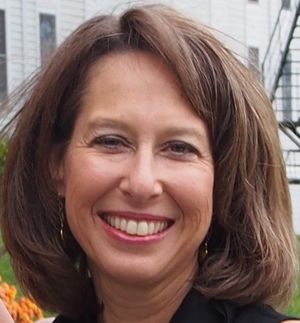 Career coach and intercultural trainer
Yvonne Lefort, MA, is a career coach and intercultural trainer born and raised in the San Francisco Bay Area. Over the past 25+ years, she has helped thousands of adults change careers, re-enter the workforce after taking time off, write resumes, interview for jobs, and learn how to network. Her passion is helping expats, especially international spouses, rebuild their professional and social lives. At UC Berkeley, she created and taught a course for international spouses called "Creating A Fulfilling Life in America." She also worked as a consultant for USAID in Morocco where her ability to speak French was useful in training career advisors throughout the country. She has helped many international job seekers in the Bay Area with finding a job. Since she has lived in France and worked in Germany, she understands the challenges that people from other countries face when relocating to a new country. To learn more about her, please visit her website https://yvonnelefort.net and connect with her on LinkedIn linkedin.com/in/ylefort/.
Joanne Sanders
Founder and President, BOLT Staffing Service, Inc.
Joanne Sanders, a former mayor of Sonoma, California, is the president of BOLT Staffing Service, Inc., a staffing agency she founded in 1998. In addition to her years of entrepreneurial experience, Joanne has dedicated much of her life to community service both in and out of government. Joanne represented Sonoma County on the Board of Directors of the Golden Gate Bridge Highway and Transportation District and is the Chair of the Sonoma Library Advisory Board. In addition to her public service, she promotes the economic health of her community as a staffing professional and successful business owner.
Her father, who is Mexican American, met her mother, who is French, toward the end of the Vietnam War, when he was serving in the Air Force. During the early years of their marriage, they lived in France where, in 1967, Joanne was born. The family moved to the Bay Area when she was a toddler.
After graduating from Sonoma State University in 1991 with a Bachelor's Degree in Business Management, Joanne launched her career in the staffing industry as an account manager for Olsten Temporary Services in Novato, California. In 1994, she started her own employment agency, BOLT Staffing Service. In 2003 and in 2017, her company was listed in INC Magazine as among the fastest growing private companies in the nation. Today, with offices in American Canyon, Sonoma and soon Stockton, BOLT Staffing Service puts about 250 people to work each day and has, since its start, created more than 10,000 jobs in Northern California.
Working in recruiting, Joanne has found that matching people who need jobs with businesses who need help benefits the community as well. "Giving a person the opportunity to work and be successful adds value to the community," said Eileen Graham, formerly of Workforce Investment Board of Marin. "Joanne knows the value of every person in an organization."
Joanne lives in Sonoma and continues to play an active role at Bolt Staffing. She remains inspired and motivated by her parents, who taught her that with hard work and determination, there is no chasm that can't be crossed.
Joanne can be reached at 707-939-2800
David Robins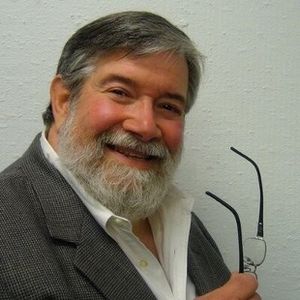 Senior Instructor – Job Search Accelerator
David G. Robins is the Senior Instructor – Job Search Accelerator (JSA) Program at JVS-San Francisco. He has been an instructor in job search skills for over 15 years and is also a Career Advisor. David's background includes experience in large multi-national companies, small and medium size companies, non-profits and government. He earned his certificate as a Certified Professional in Learning & Performance (CPLP) from the international Association of Talent Development. Originally from Brooklyn, David lived 29 years in San Francisco before moving to Oakland. David loves to spend time singing and watching TV, sometimes too much TV
Lauri Moore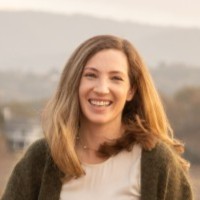 Group Product Manager at LinkedIn
Lauri Moore leads the Enterprise Jobs team at LinkedIn, with a mission to connect talent to opportunity at massive scale. Lauri's team builds tools to help employers post and promote jobs, leveraging the power of the LinkedIn ecosystem. Prior to LinkedIn, Lauri co-founded Aplomb, an AI powered video interviewing platform built to assess soft skills at scale and without human bias. She has worked on multiple other startups in B2B marketplaces and served as an Assistant Economist at the Federal Reserve Bank of New York.
Lauri holds an MBA from the Stanford Graduate School of Business and B.A. from Columbia College at Columbia University.