For members only!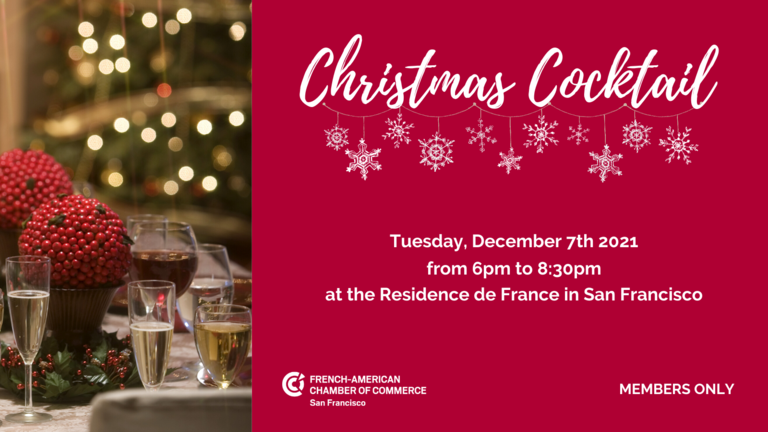 The Consul General of France, Frédéric Jung, and the co-Presidents of the FACCSF, François Gros and Ludovic Ulrich are pleased to invite the FACCSF members to an exclusive Christmas Cocktail with the French-American Business community, at the Residence de France.
Join us and take the opportunity to celebrate this year-end, grow your network and meet with the FACCSF Team and Board Members, while enjoying a beautiful view over San Francisco.
--------------------
When: Tuesday, December 7th 2021
Time: 6:00 PM to 8:30 PM
Location: Residence de France (100 Edgewood Ave, San Francisco, CA 94117)
Format: Networking cocktail, complimentary appetizers, and beverages will be served.
Fees: $30 for members only
Requirement: Vaccination mandatory
We warmly thank Frédéric Jung, Consul General of France, for generously hosting us on this special occasion.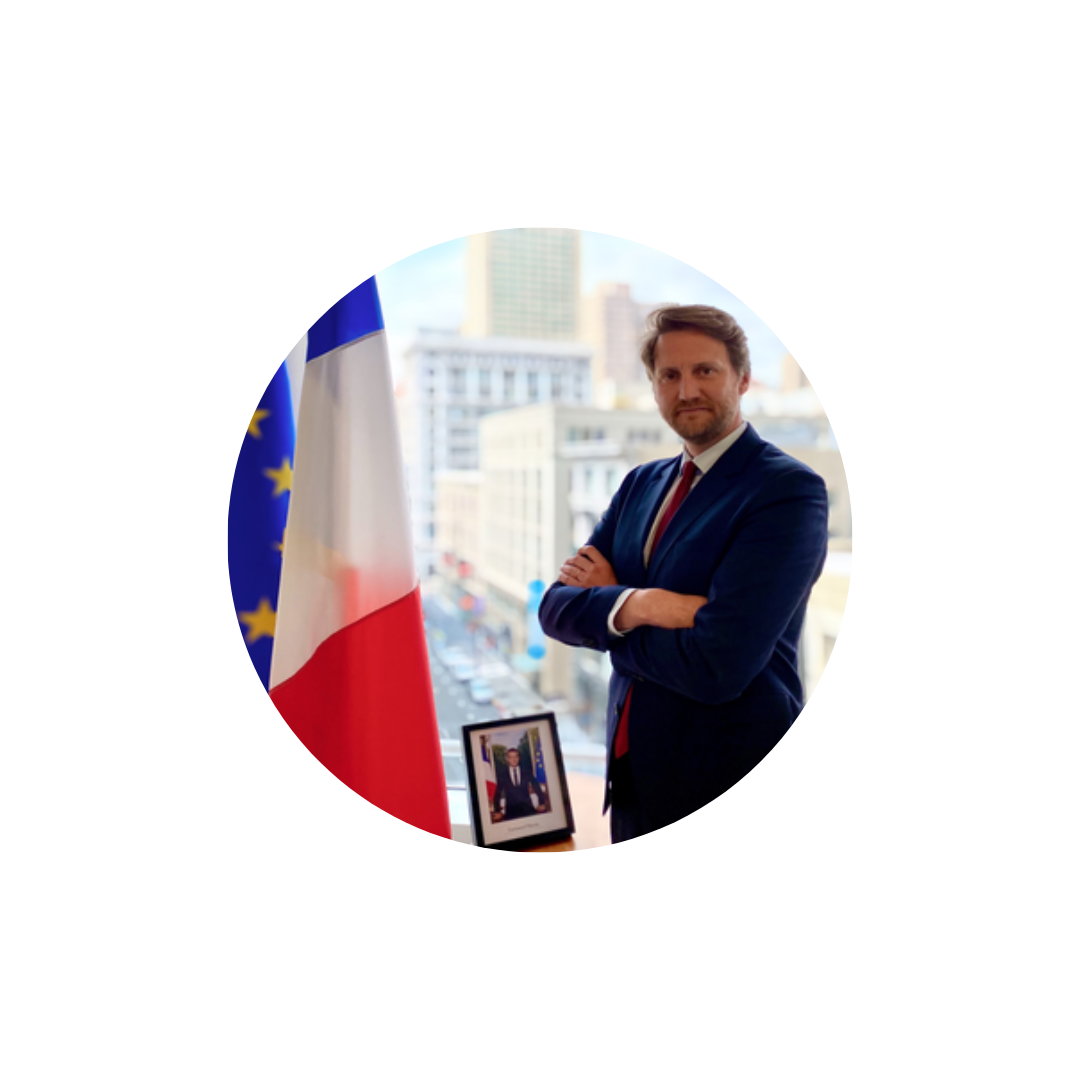 We extend our thank you to our member Domaine Chandon for offering their exceptional wine for the event.