Join our Grape Circle Committee for an exciting panel discussion on emerging wine trends!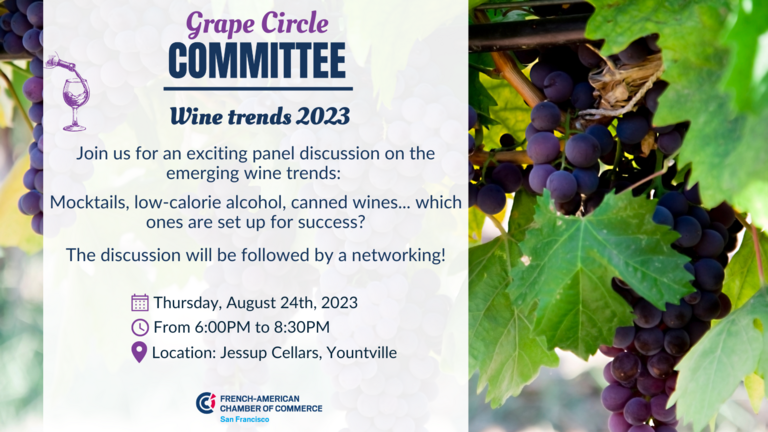 The FACCSF Grape Circle Committee invites you to an exciting panel discussion on the emerging wine trends. Mocktails, low-calorie alcohol, canned wines... which ones will fade and wchich ones are set up for success?

Hear from our inspiring speakers: Frederick Boelen, VP Business Development at Jessup Cellars & Handwritten Wines, Founder at La Cave, Tristan Destremau, Cofounder at Vinovae & Hopwine, Julia Djaoui, Sales Manager at Planet Wine, and Alexandre Remy, Managing Partner/Winemaker at Atlas Wine Co.

The discussion will be followed by a networking!