The inaugural French-American Chamber of Commerce business summit.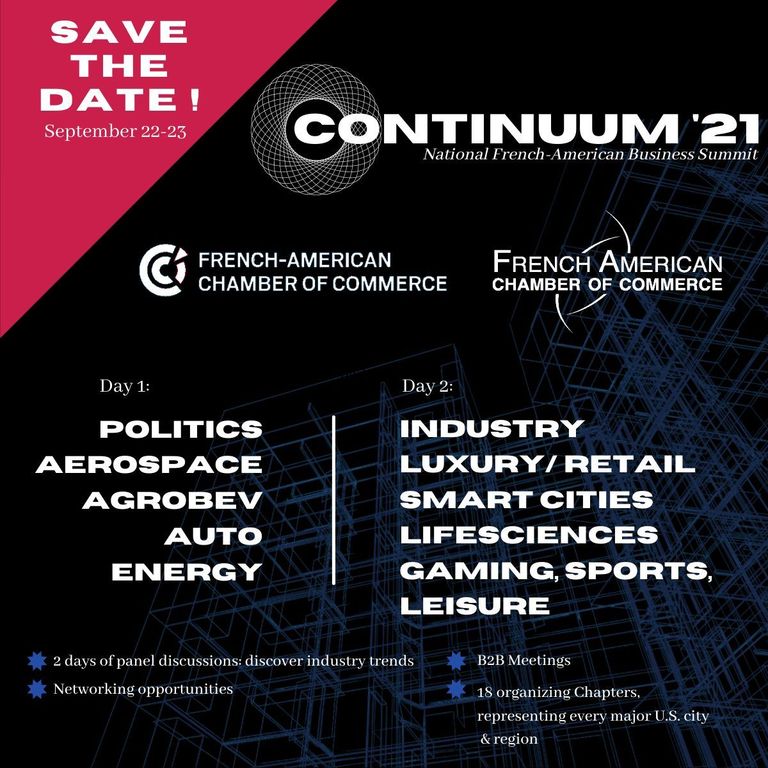 September 22 & 23, join 18 National FACC Chapters for a hallmark digital event featuring 10 panel discussions, 40+ premier speakers, and unlimited group and 1-1 networking opportunities.
Panel discussions will convene prominent thought leaders from French and American companies to discuss transatlantic relations and specific U.S. market opportunities by sector.
Stay tuned for speaker announcements!
*From July 1st- August 1st, benefit from Early Bird pricing on Member and Non-Member tickets. Save 15% on your digital pass!