Reconnect or forge new relationships around the traditional Galette des Rois & learn about "ChatGPT" from AI expert Gregory Renard!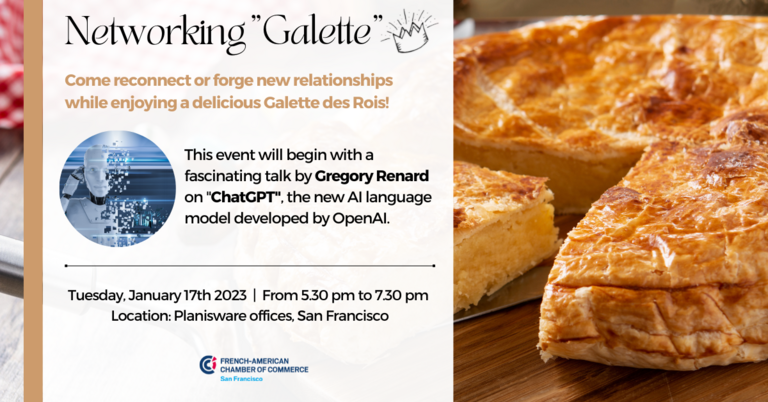 It's time to celebrate the New Year!
Come reconnect or forge new relationships while enjoying a delicious Galette des Rois!

This event will begin with a fascinating talk by Gregory Renard (see bio below) on "ChatGPT", the new AI language model developed by OpenAI, what it is and what the consequences are in the near and far future.

We look forward to seeing you and celebrating the start of 2023!
-----
Special thanks to Planisware for hosting us and to Maison Nico, Maison Danel, Sarmentine and Maison Alizee for offering their delicious Galettes des Rois!
Gregory has been working on Applied NLP and Information Supply Chain at scale for over 20 years. He now focuses on how to augment People through applied AI Solutions. He was one of the French Presidential advisors on national AI strategy as well as for the Belgium coalition and the reserve list of the High-Level Expert Group on Artificial Intelligence (AI HLG).
Gregory is a guest Applied AI speaker, lecturer or AI advisor for TEDx, Stanford, Berkeley, MIT, Holberton School & the school '42'. He started serving as an AI Technical Committee at NASA.AI - Frontier Development Lab, 5 years ago.