Episode 5 : The future of education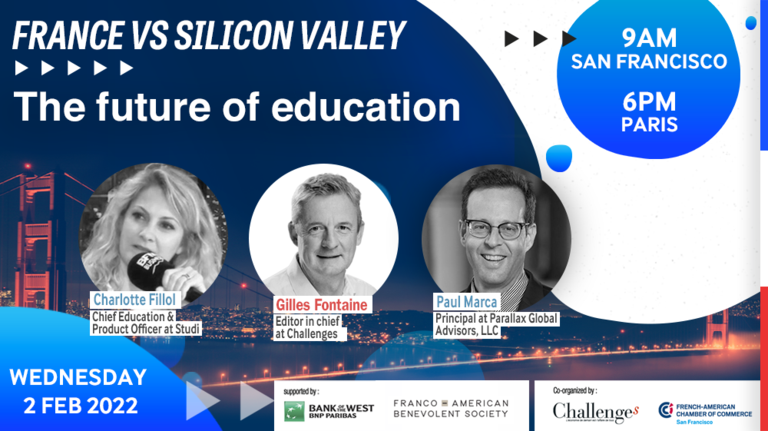 Don't miss this session on the Future of Education!
Join us live on Wednesday, February 2nd 2022 at 9am PDT, to hear from two inspiring speakers and ask your questions directly during the live: Charlotte Fillol, Chief Education & Product Officer at Studi, and Paul Marca, Principal at Parallax Global Advisors, LLC.
Link to the live
www.linkedin.com/company/challenges
Charlotte Fillol
Chief Education & Product Officer at Studi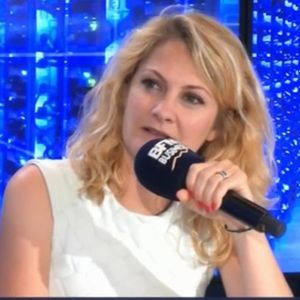 Charlotte Fillol joined Studi on August 30th as Chief Education & Product Officer, in charge of the Instructional Design, Production, Animation, Exams and Trainers teams, after more than 20 years of experience in higher education and 5 years in Edtech.
Charlotte began her career in 2007 as a teacher-researcher in business strategy at Paris-Dauphine – 10 years during which she held various positions: Director of the International Masters portfolio, Director of Accreditations and Rankings, and then Director of International Affairs. During this time, she was also part of a management and organization consulting company, leading COMEX support missions for 4 years.
In 2017, she joined OpenClassrooms as Chief Education Officer and implemented the scaling up of their production of educational content and educational support, as part of their fund raising strategy.
She was then a consultant in Edtech / Digital strategy for 2 years with investment funds, groups and schools, (including Studi!) to finally join the INSEEC / OMNES Group after a mission as Director of Educational & Digital Transformation, integrating the Group's online product catalog and the digitization of all of the Group's schools.
Paul Marca
Principal at Parallax Global Advisors, LLC
Paul Marca is Principal at Parallax Global Advisors, LLC, a firm which provides strategic consulting for those seeking to transform education through technology. As former Associate Vice Provost at Stanford University, Paul was responsible for an extensive industry education portfolio of hundreds of courses annually. He has been instrumental in extending Stanford's impact internationally including developing programs in Singapore, China, India, Korea, Malaysia, Brazil, Thailand, the Middle East and in numerous other countries. He has been a keynote speaker around the globe on the importance of innovation and entrepreneurship as well as the role technology is playing in redefining education and employment in the workplace.
As the leader of Parallax Global Advisors, Paul provides strategic advice to universities, corporations and governmental organizations on how to develop and extend education as a means to sustain organizational vitality and innovation. He has presented keynote speeches and workshops around the globe on connecting innovation, strategy and education. Paul serves as an advisor to numerous startups including Eightfold.AI, Youtopian World, Leadernomics, Draper University, Apollidon and Cahoot Learning. He is also a member of the Board of Trustees for the American University of Phnom Penh. Paul has B.A. in Communication, with emphasis in Television & Film production, from Stanford University.