An exclusive panel with French American leaders from the Wine industry: barrels, corks and capsules, glass industry, winemaking, wine distribution...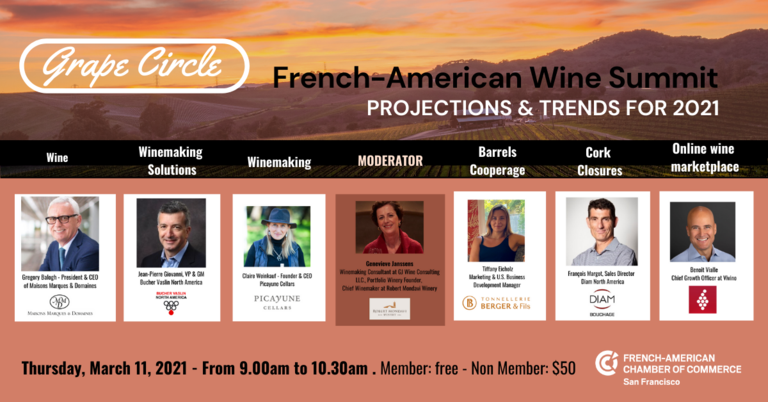 Learn more about updates and trends for 2021 with leaders of French American the Wine industry: barrels, corks and capsules, glass industry, grapes transformation, wine distribution / imports / winemaking.

We are glad to introduce the speakers already confirmed (more to come soon):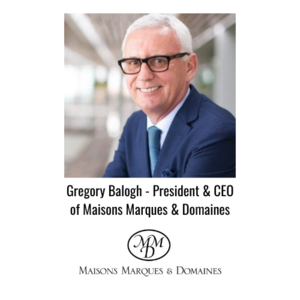 Gregory Balogh, President & CEO of Maisons Marques & Domaines
Gregory Balogh's wine industry career began in 1983, when he founded a wine brokerage company in the US representing various French appellations. Within a few years, the company had developed a national network of distributors for its suppliers. In 1991, Gregory took a position in Lyon as Managing Director of Jean-Paul Selles, a major wine shipper in France. In 1994, he was hired as the Vice President of Sales and Marketing of Maisons Marques & Domaines USA. In 1996, Gregory was promoted to Chief Operating Officer and Vice President of all operations owned by Champagne Louis Roederer in the US. In January of 2001, he became the President and Chief Executive Officer. Gregory also oversees all operations of Roederer's California wineries.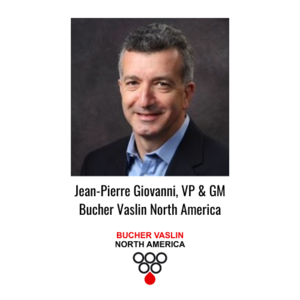 Jean-Pierre Giovanni, Vice President & General Manager at Bucher Vaslin North America
Bucher Vaslin is the world leader in winery equipment offering a wide array of grape processing and winemaking solutions, from grape pressing and reception machines to sorting and filtering equipment, all equipped with innovative technology to enhance the winemaker control and experience. Now connected to the cloud and mobile apps for easy monitoring, setup, and troubleshooting.
François Margot, Sales Director at Diam North America
As Diam's Director for North America, Margot is a popular presence at wine trade shows known for his expertise and knowledge of technological cork closures for still wine, sparkling wine and spirits. Margot graduated from the ESSEC Business School in Paris and has an Agricultural Engineering degree from Angers in France as well as a winemaking certificate from University of California at Davis. Before joining DIAM Bouchage in 2004, Margot spent 12 years as a production and export manager in the French wine industry. Working with DIAM over the last 18 years, Margot has been deeply involved in the development of DIAM products and international market distribution (Europe, North America and Asia Pacific region). He is now located in San Francisco to better serve the region's wine industry and strengthen the product education and presence of both Diam and Vivelys companies in the United States.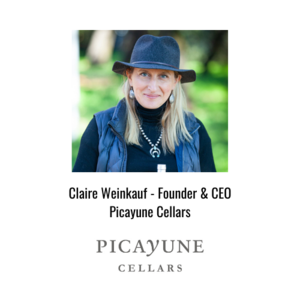 Claire Weinkauf, Founder & CEO of Picayune Cellars
Founded in 2011 by French Native Claire Weinkauf, Picayune Cellars is a négociant-style winery dedicated to making wines of outstanding quality that are also exceptional values. Building on her relationships with some of wine country's most respected winegrowers, Claire sources grapes and small lots of wine from Napa Valley, the Sonoma Coast and Mendocino for Picayune. The key on the Picayune label represents the idea of "Unlocking Secret Wines from California." To learn more, visit www.picayunecellars.com.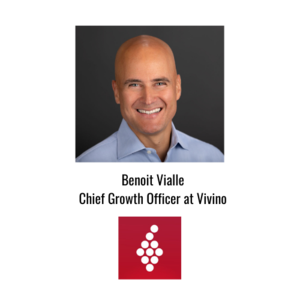 Benoit Vialle, Chief Growth Officer at Vivino
Benoit has been delivering growth in technology and e-commerce businesses for over 20 years. Before joining Vivino as Chief Growth Officer, Benoit managed the US business for Nakedwines, was the CEO of Wine Access, and drove revenue growth for a Subscription Fresh Pet food business.
Genevieve Janssens, Winemaking Consultant at GJ Wine Consulting LLC., Portfolio Winery Founder, Chief Winemaker at Robert Mondavi Winery.
Born to a French family in Morocco and raised in France, Geneviève's formal wine education began under the tutelage of the legendary "three fathers" of modern enology – Jean Ribereau-Gayon; his son, Pascal Ribereau-Gayon; and Emile Peynaud – with whom she studied at the University of Bordeaux, France. After receiving her National Diploma of Enology 1974, she returned to her family's vineyards in Corsica and France, which she managed from 1974 to 1977. Concurrently, she also owned and operated her own enology laboratory in Provence and served as consulting enologist to many French chateaux in the mid-seventies.