No registration needed! Simply join us for a Live instagram interview with Sharon Rehbinder, Director, North America at Invest in Grenoble Alpes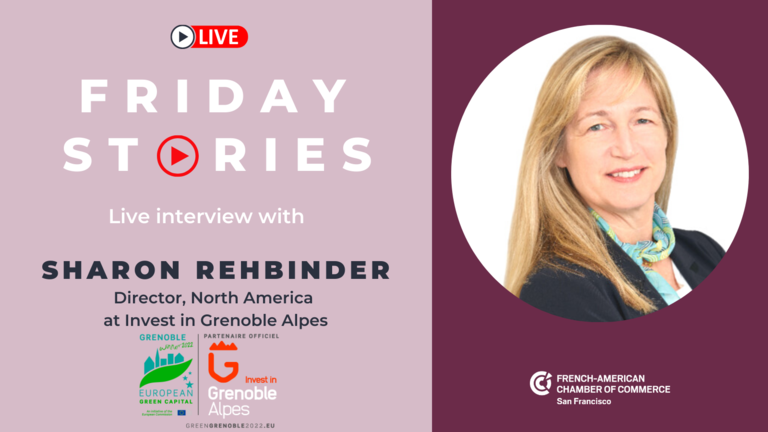 About Sharon Rehbinder
Sharon provides complimentary info, services and contacts regarding international development in France's Silicon Valley - Grenoble -Southeastern France, capital of the French Alps- and in the Auvergne-Rhone-Alpes region.
She also assists French startups, other companies and labs in their efforts in the US; with connections for tech and other partnerships, finance and various other helpful US contacts.
Some of her area specialties include: Micro- and Nanotechnology, EDA, new materials, new technologies for energy/cleantech/ renewable energies, ICT, Software, nanomedicine, AI, medical devices, Bio- IT, etc. International Trade and development.
She is also a Board Member of the Los Angeles Venture Association (LAVA), Co-Chair of the Global LAVA and on the Women in LAVA committee; team member at French Cluster; member of French Founders, as well as a regional partner of Business France Invest.