A live chat with Pierre-Damien Vaujour, Co-founder and CEO at Loft Obirtal, a Newspace startup who is making space simple!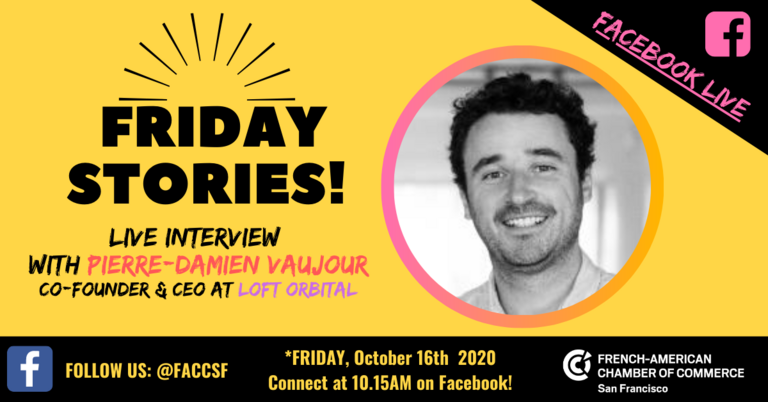 FACEBOOK LIVE - Connect on FACCSF account by 10.15am
Pierre-Damien is the co-founder of Loft Orbital Solutions, a Silicon Valley company with the mission to build the new standard for data collection from space. By offering a simple and affordable end-to-end solution to deploy and operate sensors in space, it unleashes a wave of new possible space-based applications. Pierre-Damien Vaujour is an aerospace engineer who has dedicated his career to bringing entrepreneurship to the space sector and creating new opportunities that were once thought impossible. He experienced first-hand the early developments of space tourism when jumpstarting the Google Lunar X PRIZE. After some time at the European Space Agency and NASA, he became one of the very first employees at Spire, where he contributed to establishing the satellite data company as a global leader of the growing New Space industry.
Loft Orbital offers an end-to-end service that delivers your mission to orbit on a standard microsatellite bus.
Their high-performance spacecraft have extensive flight heritage and can accommodate the most demanding smallsat missions. They make space simple by handling all elements of the mission so their customers can focus on their mission, their data, rather than the complexity to get there.
In their disruptive business model, they push most of our payments to post launch, under a pay-for-performance service-level agreement. If they don't perform, you don't pay.