Live interview with Raazi Imam, Partner of Sia Partners. Join our Linkedin Live to know more about the company and their latest update!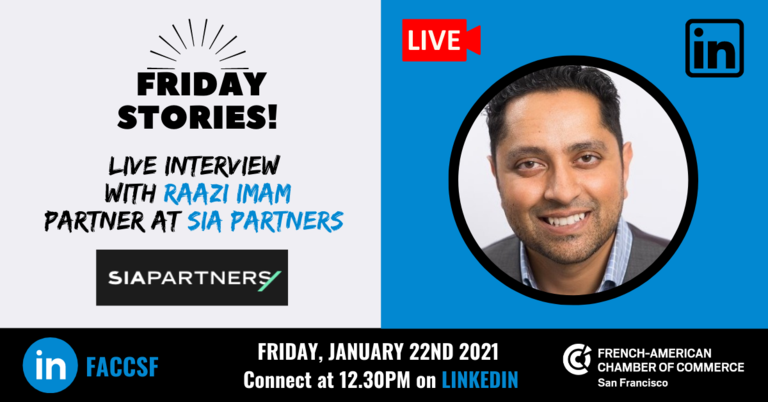 Raazi is an accomplished management consulting leader with a 20+ year track record of building new markets and accounts and managing strategic executive-level client relationships across Tech, Internet, Fintech, Software, and Platform-driven businesses. As Sia Partners' Bay Area leader, he is responsible for managing the overall business, building and diversifying the account and client portfolio, developing key executive client relationships, forming partnerships, setting overall market strategy, and overseeing the Bay Area business growth and team development.a
Sia Partners is a next generation management consulting firm and pioneer of Consulting 4.0. We offer a unique blend of AI and design capabilities, augmenting traditional consulting to deliver superior value to our clients. Counting 1,800 consultants in 18 countries, we expect to achieve USD 300 million in turnover for the current fiscal year. With a global footprint and expertise in more than 30 sectors and services, we optimize client projects worldwide. Through our Consulting for Good approach, we strive for next-level impact by developing innovative CSR solutions for our clients, making sustainability a lever for profitable transformation.