Join us to get the latest updates of our member Galaxy Desserts, home to over 200 dessert lovers.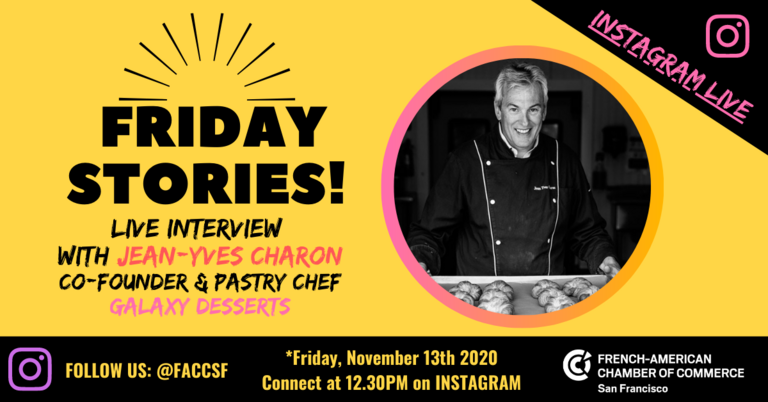 Galaxy Desserts
Galaxy Desserts (crafters of the Jean-Yves Charon Collection) is home to over 200 dessert lovers working in a 52, 000 square foot building filled with thousands of sticks of creamery butter, pounds and pounds of dark, milk and white chocolates, loads of ovens, enormous freezers and one eclectic kitchen dedicated to researching and hand-crafting the most fabulous, French-inspired desserts.
Jean-Yves Charon, Co-Founder and Pastry Chef
With over 25 years of experience, Jean-Yves is the creative force behind the recipes, aesthetic and production techniques used to create our premium, French-inspired desserts. After serving for several years as the Executive Pastry Chef at Harris' Restaurant in San Francisco, he founded Paris Delights which then merged with The Cheesecake Lady to form Galaxy Desserts. Prior to that, Jean-Yves managed production for Saralan, a cookie manufacturer in South San Francisco. Back in France, Jean-Yves worked as a manager for Brioche Dorée/Paris Croissant where he opened stores in London, Paris, Canada and New York. Jean-Yves began his career at age 14 as an apprentice at Geraults Bakery in Rennes, France. Jean-Yves' creations have graced the covers of Neiman Marcus and other specialty catalogs as well as earned top honors in numerous food circles, most notably the National Association for the Specialty Food Trade (NASFT) Sofie Awards. His croissants have been featured twice on Oprah's Favorite Things (2002 and 2005) and on Oprah's Favorite Breakfast (2006). Jean-Yves is a member of the Research Chef's Association.