Join our Friday Stories with Emmanuel Noel, Owner of Atelier Emmanuel, one of San Francisco's finest salon & day spas.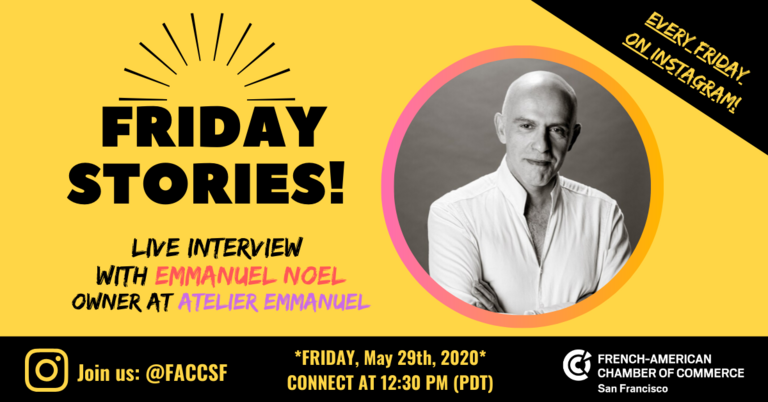 Each week hear a story from one of our members, discover their news and projects! JOIN us this Friday on Instagram for 10 minutes live interview with our special guest Emmanuel Noel, Owner at Atelier Emmanuel.
>>> How to participate? <<<
Follow us on instagram: @faccsf
Connect this Friday at 12:30 PM and join the LIVE
About our guest Emmanuel Noel:
With over 25 years of experience, Master Stylist Emmanuel Noel combines both the Latin and Anglo-Saxon styles he learned in his native France and in England (while studying at Tony and Guy and Vidal Sassoon). Combining his vast and varied training and talent, Emmanuel has developed a unique style that he creatively tailors to each client's needs. Emmanuel has worked with L'Oréal and taught color technique in Paris for three years.
Emmanuel opened his Atelier as a place that emboldens everyone to deepen their craft. He continually stresses the importance of technique married to a keen understanding of the individual nature of everyone's hair.