Join for the next installment of the FACCSF Sustainability Committee!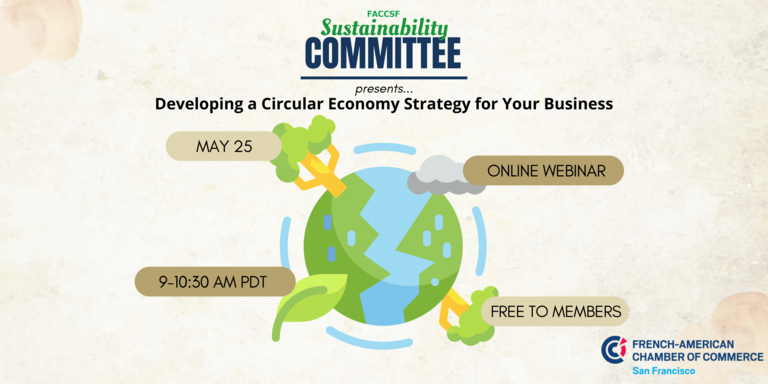 FACCSF Committee Meeting
On March 3 at 5 PM PST, the FACCSF Sustainability Committee will be meeting again (virtual until further notice) to engage in open discussions about sustainability.
Climate change is a hot topic, the effects of which are being felt through droughts, fires, hurricanes, and flooding globally. We want to know: how pressing of an issue is it for each of you and your companies? What solutions can be implemented to mitigate and reverse it locally and around the world? A place to discuss upcoming initiatives, make connections, share strategies, and much more, this quarterly event is open to anyone looking to make an impact and get involved.