Brought to you by the FACCSF Women Leadership Committee, this private session will explore Personal Branding, what it means and why building it.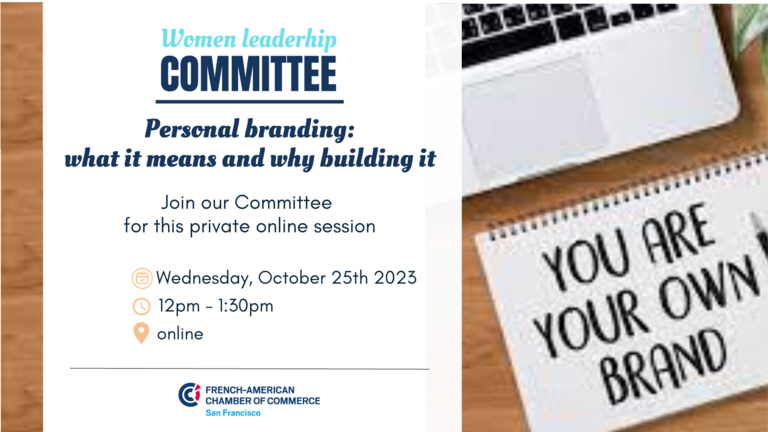 *** By invitation only ***
To attend this event, you must be a member of the French American Chamber of Commerce of San Francisco and have expressed interest in the Women Leadership Committee. Please send us an email if you would like to attend.

Everyone is a brand, whether you know it or not.

Your personal brand is how a larger audience sees you and recognizes you for your values and your actions and ultimately wants to engage with you. Question is what do you do with it and how do you leverage it to achieve your personal or professional goals?

In this session we will explore what it means to build and shape your personal branding, a key important asset for any career too often left aside by women in general compared to men. We'll review how to align your intentions with the audience you want to reach and make sure you're visible to your target.

This session will be presented by Oury Thomas and illustrated by the testimony of Nora Toure, founder of the Women in 3D Printing non-profit that now gathers 30,000+ members across 38 countries.