Meet one of our board member: Lisa N. Brown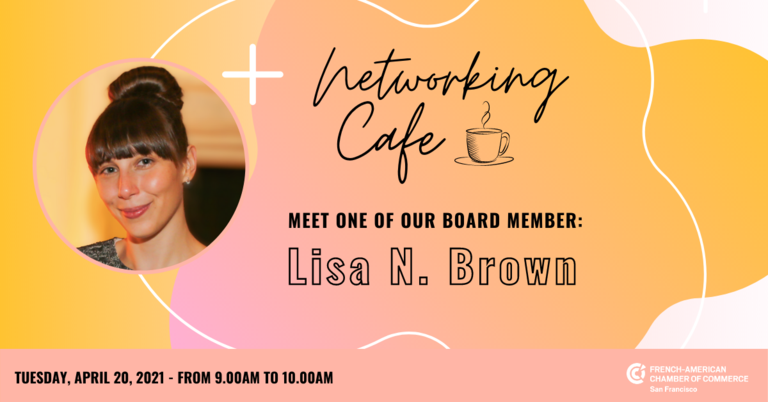 A board of 24 members governs the French American Chamber of Commerce. Each member is elected for a three-year mandate and is responsible for the conduct of the organization in co-operation with the permanent staff.
Meet one of them on April 20 and learn from her experience in the Bay Area:
Lisa N. Brown, Brand Manager LVE and Imports at Boisset Collection
Lisa N. Brown began her wine & marketing career in France while completing her studies in Wine Business and working at a Negociant in Beaune. She traded the French countryside for the Napa Valley when she joined Boisset Collection. Boisset wineries and brands, French & Californian, have an authenticity that Lisa has leveraged to pair with the fashion, music, film, travel, and tech industries to bring to life the innovative vision of Jean-Charles Boisset.
Lisa leads global strategy and development for LVE, a partnership with EGOT-winning, critically acclaimed multi-platinum singer-songwriter John Legend. She oversees LVE with John's management teams in collaboration with strategic partners across brand, digital, creative, PR and business development. She also heads brand strategy & execution for the Import Portfolio in the U.S., including strategic planning across Sparkling, Rosé, Luxury Burgundy, Rhône and IGP categories.
Lisa has gained invaluable experience collaborating with people internationally, ranging from public and private sector entrepreneurial leaders, politicians and creative leaders in design, entertainment media and fashion.