Meet one of our board member: Brittany Bir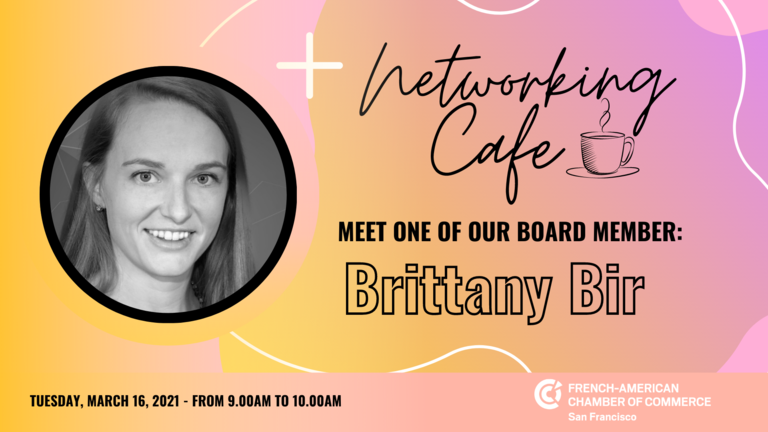 A board of 24 members governs the French American Chamber of Commerce. Each member is elected for a three-year mandate and is responsible for the conduct of the organization in co-operation with the permanent staff.
Meet one of them on March 16 and learn from her experience in the Bay Area:
Brittany Bir is an Experienced New Business and Global Expansion professional. Originally from California, Brittany Bir lived in France for 5 years where she built a translation business, and co-found a tech startup. She moved back to California in 2016, to launch École 42 in the US, and continues to work with startups and entrepreneurs navigating their go-to-market strategy in the Salesforce AppExchange Accelerator.