A collaborative initiative by transatlantic business organizations for international business leaders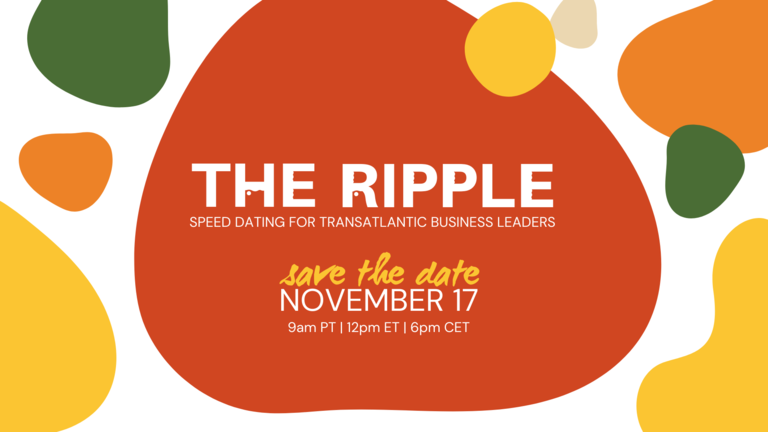 No more awkward "what do you do?" conversations but getting to business right away!

The Ripple offers professional online networking on steroids for international business professionals!
-> Create your profile today to check out the requests and offers of other participants, and start sending/accepting meeting invites to discuss the same on November 17.
You will meet participants during 12 minute video calls, right inside Conversation Starter (nothing to install).