Join us for an engaging panel with women trailblazing in the infectious disease field, from research to patient care!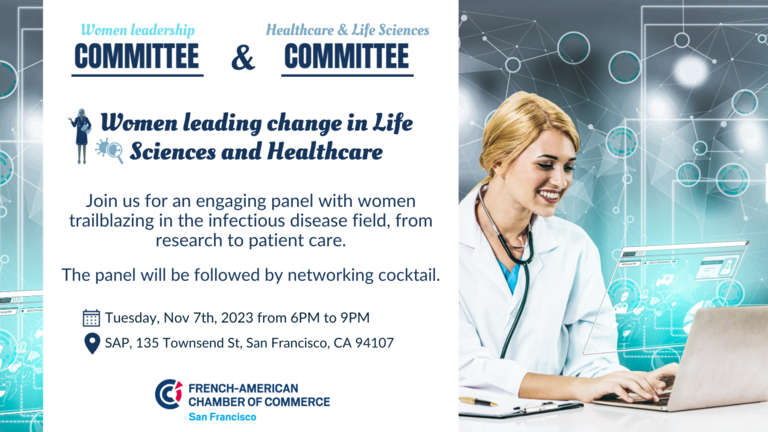 The Healthcare and Life Sciences (HCLS) and the Women Leadership (WLC) Committees of the French American Chamber of Commerce San Francisco (FACCSF) are pleased to invite you to our latest panel of brilliant and influential women making a difference in the infectious diseases field.
This event will showcase the career paths of these exceptional women in the scientific, academic, entrepreneurial fields, often times intertwined, as they pave the way for other women in STEM. They will discuss their journey, ventures, ongoing projects, challenges, and missions in academia, pharmaceutical, and biotech industries to address major public health situations and emerging threats.
In a rapidly changing context of medical practice, new environmental challenges, and public awareness, understanding infectious diseases is critical for protecting the general public. Theses speakers, each of them leader in their field, are involved in developing strategies for prevention, early detection, and effective treatments to reduce the impact of these diseases on our local communities and at a global scale.
The panel will include Ritu Lal, Ph.D., Yvonne Maldonado, M.D., Melanie Ott, M.D., Ph.D. and will be moderated by Cassy Christianson, MA, OTR.